Ruben Fleischer To Direct 30 Minutes Or Less. Danny McBride To Co-Star? Update On Eastbound & Down Season 2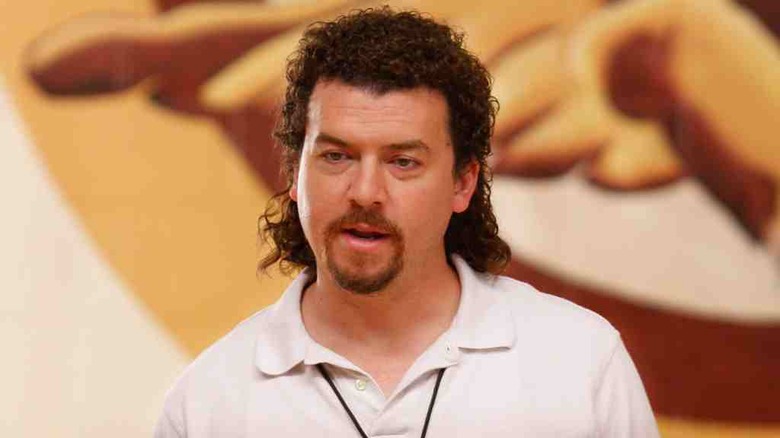 Zombieland director Ruben Fleischer is evidently now locked to follow-up his aforementioned hit horror-com with 30 Minutes or Less, a most-likely R-rated comedy about a slacker pizza delivery man facing an explosive ultimatum at the instruction of a pair of goons. It was previously one of several projects being mentioned online for the director, alongside an original buddy cop flick and Mission: Impossible 4. According to Production Weekly, Fleischer will soon jump into production, with a summer start date for shooting in Grand Rapids, Michigan. Anyone who follows Fleischer on Tumblr may have noticed some recent photos he posted from Michigan, specifically from the hell hole known as Detroit, including this personal favorite.
Also in line with previous rumor, Danny McBride is said to be in talks to star as the character Dwayne—which it should be noted is not the pizza slinger, and instead one of the goons who, uh, has some serious daddy issues. More details after the jump, and in addition, a tiny update on, hold on to your dick, Eastbound & Down Season 2. Kenny Powers is officially leaving the States.
Eastbound & Down Season 2: Let's roll back to 2008 once again, when ideas for a second season first came up during /Film's set visit. Co-director, David Gordon Green, hinted that a second season would likely go in a far different (and far away) direction from the North Carolina-set (and now classic) first season. One idea had Kenny Powers high tailing it out of the South altogether to go play ball in South America. Weeks ago at SXSW, Green confirmed that, indeed, the character and the core Eastbound crew will be leaving the U.S. But where to?The Playlist recently reprinted this quote from Green at the festival...
"Dangerous, dangerous places," Green laughed. "We're leaving the country and leaving most of the characters behind. I don't know that I'm allowed to say where we're going, but it's pretty dark. I just read the first episode and we're going doing eight episodes and it's going to be a longer and more complicated view of Kenny Powers fucking up."
So, reason to celebrate: eight episodes instead of six. If this turns out to be the final season—otherwise a third would definitely be the final—we'll have more to remember Kenny by. But...the supporting cast was a big highlight of the show, so many fans will be surprised to see that Stevie, April, Clegg, and Ashley might not be getting up in it. On the reg. Etc.
I was hoping to get an official confirmation on the setting for season two, but perhaps the closest anyone has publicly come thus far is The Sound of Young America broadcaster (and /Film pal) Jesse Thorn when he chatted at length with Green at SXSW. At the start of the interview, Puerto Rico is mentioned in regards to where the crew is finishing up writing duties on the episode scripts. Can we expect KP down and out sippin' rum in San Juan? Or will the destination be of the more dangerous variety? We shall see. Hopefully sooner than later.