Cool Stuff: Tyler Stout's Best Worst Movie Poster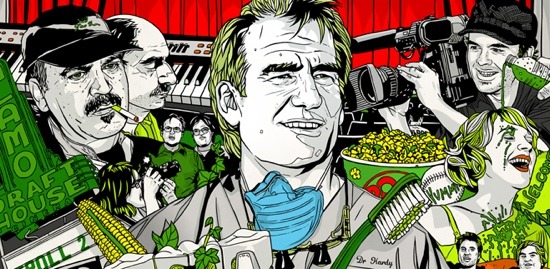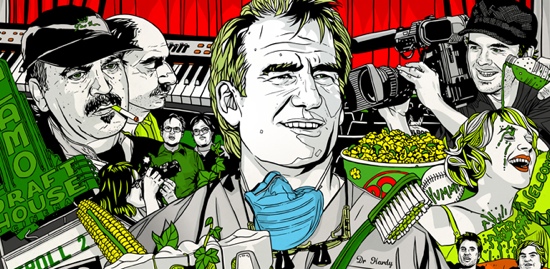 The theatrical poster for Best Worst Movie is designed by /Film favorite Tyler Stout. We've been writing about artist Tyler Stout since we first found his "Remember the Alamo" poster at the Alamo Drafthouse. The Austin based artist frequently provides kick ass posters for the Alamo's special events, most of which we have featured on /Film: Robocop , The Road Warrior , Spaced , Hellride , Big Trouble in Little China, The Lost Boys, The Warriors , The Thing, Blade Runner, Total Recall, The Big Lebowski, The Warriors and Lost.
I'm not sure if Stout's new Best Worst Movie poster will be available for public purchase, but chances are Mondo Tess in Austin will have it if and when it does go on sale. Check out the full design, along with variant versions and screening dates/locations, after the jump.
In Best Worst Movie Michael Paul Stephenson makes his directorial debut by exploring one of the worst and most critically panned movies ever made, Troll 2, which he starred in twenty years ago as a child. In 1989, Italian director, Claudio Fragrasso cast small-town dentist Dr. George Hardy and a group of unwitting Utah actors in the ultra-low budget horror film, Troll 2. Soon after its disastrous release, Dr. Hardy retired from his short-lived acting career and returned to dentistry in his hometown of Alabama, unaware of the legions of fans that would one day recognize him as a cult movie luminary. Best Worst Movie reveals the improbable heartfelt story of an Alabama dentist-turned-cult-movie icon and an Italian filmmaker as they come to terms with their internationally revered cinematic failure.
BEST WORST MOVIE will open in the following markets with additional cities to be announced:
April 23 – Austin, Alamo Drafthouse
May 14 – New York City, Village East Cinema
May 21 – Los Angeles, Landmark Nuart
June 4 – San Francisco, Landmark Lumiere
June 4 – Berkeley, Landmark Shattuck
July 2 – Washington D.C., Landmark E Street Cinema
July 16 – St. Louis, Landmark Tivoli
July 23 – Atlanta, Landmark Midtown Art Cinema