Anton Yelchin And Fred Armisen Join The Smurfs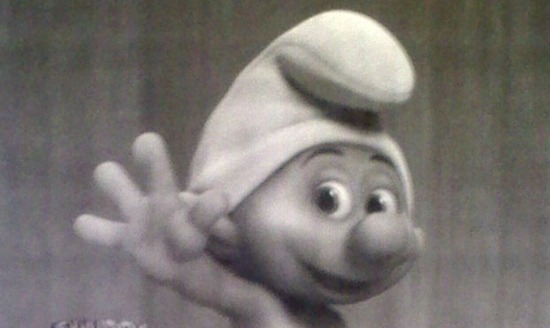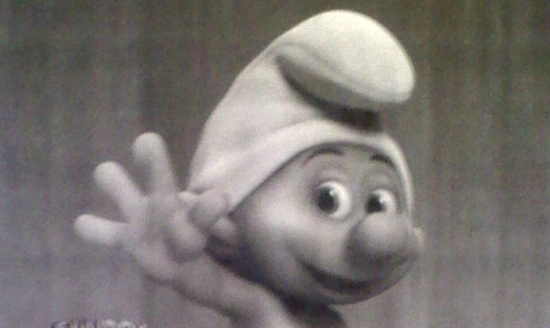 Sony Pictures Animation/Columbia Pictures has released a press release announcing the beginning of production of the big screen CGI/live action hybrid 3D adaptation of The Smurfs. The release features a couple bits of new info:
Anton Yelchin (Star Trek, Terminator Salvation) has joined the voice cast to play Clumsy Smurf
Fred Armisen (SNL) will voice Brainy Smurf
We also get the first official plot synopsis:
When the evil wizard Gargamel chases the tiny blue Smurfs out of their village, they tumble from their magical world and into ours – in fact, smack dab in the middle of Central Park. Just three apples high and stuck in the Big Apple, the Smurfs must find a way to get back to their village before Gargamel tracks them down.
Sounds like the storyline is a bit like Alvin and the Chipmunks meets Enchanted. Read the full press release after the jump.
Previously:
They join the previously announced voice cast: Jonathan Winters as Papa Smurf, George Lopez as Grouchy Smurf, Katy Perry as Smurfette, Alan Cumming as Gutsy Smurf.
Previously announced live-action cast:  Neil Patrick Harris and Jayma Mays (Glee) star as "an expectant couple whose lives are turned upside down when the Smurfs cross over from their magical village to New York City,"  Hank Azaria will play the Smurfs' nemesis, the evil wizard Gargamel, and Sofia Vergara (Modern Family) plays Odile, Harris's boss, a cosmetics executive.
The film is helmed by Raja Gosnell (Scooby Doo and Beverly Hills Chihuahua) is scheduled to hit theaters on August 3rd 2011.
Full press release:
"THE SMURFS" BEGINS PRODUCTION IN NEW YORK HANK AZARIA STARS AS GARGAMEL; NEIL PATRICK HARRIS AND JAYMA MAYS TAKE LIVE ACTION LEAD ROLES; ANTON YELCHIN, COMEDY LEGEND JONATHAN WINTERS, POP STARLET KATY PERRY, ALAN CUMMING, FRED ARMISEN, AND GEORGE LOPEZ ARE THE VOICES OF THE SMURFS
CULVER CITY, Calif., April 5, 2010 – Principal photography began Friday, March 26, in New York on Columbia Pictures'/Sony Pictures Animation's hybrid live-action and animated family comedy, The Smurfs, it was announced today by Bob Osher, president of Sony Pictures Digital Productions, Hannah Minghella, president of Sony Pictures Animation and Doug Belgrad, president of Columbia Pictures.
Audiences everywhere are in for a Smurfy good time as the Smurfs make their first 3D trip to the big screen. When the evil wizard Gargamel chases the tiny blue Smurfs out of their village, they tumble from their magical world and into ours – in fact, smack dab in the middle of Central Park. Just three apples high and stuck in the Big Apple, the Smurfs must find a way to get back to their village before Gargamel tracks them down. The film is set for release August 3, 2011.
Neil Patrick Harris, Jayma Mays, Sofia Vergara, and Hank Azaria star on camera opposite an all-star voice cast. Anton Yelchin will play Clumsy Smurf; comedy legend Jonathan Winters, who voiced roles in the "Smurfs" television series, will voice Papa Smurf; Grammy-nominated singer-songwriter Katy Perry will play Smurfette; Alan Cumming will play Gutsy Smurf; "SNL's" Fred Armisen will voice Brainy Smurf; and George Lopez will play Grouchy Smurf.
In the live-action roles, Azaria will play the Smurfs' nemesis, the evil wizard Gargamel. Harris and Mays star as an expectant couple whose lives are turned upside down when the Smurfs cross over from their magical village to New York City. Vergara plays Odile, Harris's boss, a cosmetics executive.
The film is directed by Raja Gosnell. The screenplay is by J. David Stem & David N. Weiss and Jay Scherick & David Ronn, based on the characters and works of Peyo. The producer is Jordan Kerner and Ezra Swerdlow, Ben Haber, and Paul Neesan are the executive producers.
Commenting on the announcement, Minghella said, "We're thrilled with the way our cast has come together. Raja and Jordan and the entire team working on The Smurfs have developed a film with tremendous heart and great comedy and now we have a dream cast to bring the movie to life."
Adds producer Jordan Kerner, "What a wonderful journey this has been. The time is right for an adventure that will thrill fans and introduce the blue heroes to a new generation, and the technology is here to allow the three-apple-high Smurfs to appear in all their glory on the big screen and in 3D. Columbia Pictures has been magnificent at every turn in their commitment to get The Smurfs to the screen. Our partners at Lafig, including Peyo's daughter Veronique Culliford, have been with us in the creation of the story and characters every step of the way. It's a real thrill to begin shooting and working with our compatriots at Sony Pictures Animation. Just wait – the blue invasion is coming!"
Phil Meheux (Edge of Darkness) is the director of photography and the production designer is Bill Boes (Beverly Hills Chihuahua). Sabrina Plisco (Beverly Hills Chihuahua) is the film's editor, Maricel Pagulayan (Avatar) is the VFX Producer and Richard R. Hoover (Superman Returns) is the visual effects supervisor, with Sony Pictures Imageworks creating imagery and animation for the magical world of the Smurfs.
Neil Patrick Harris can currently be seen as the womanizing Barney Stinson on the hit CBS comedy series, "How I Met Your Mother," a role which recently garnered him two consecutive Golden Globe nominations and three consecutive Emmy Award nominations. He was also recently heard as the voice of Steve, the monkey, in Sony Pictures Animation's Cloudy with a Chance of Meatballs. He will next be seen in the upcoming feature films, Beastly and The Best and Brightest. Harris's many other film credits include playing "Neil Patrick Harris" in two Harold and Kumar movies, as well as Clara's Heart, Undercover Brother, Starship Troopers, and The Next Best Thing.
Harris first gained notoriety on the small screen as the much-adored title character in "Doogie Howser, M.D." Harris' additional television credits include the NBC comedy series, "Stark Raving Mad," the CBS mini-series Joan of Arc; Showtime's The Man in the Attic; the classic TNT telefilm Cold Sassy Tree; My Antonia; The Wedding Dress; and CBS's top-rated telefilm of 2005, The Christmas Blessing. He recently served as host of the 61st Annual Primetime Emmy Awards and the 63rd Annual Tony Awards, and starred in Joss Whedon's web series, Dr. Horrible's Sing-Along Blog.
JAYMA MAYS may currently be seen on "Glee" as the germophobic guidance counselor Emma Pillsbury. On the big screen, she was recently seen as the female lead opposite Kevin James in the smash hit Paul Blart: Mall Cop.
Mays' other film credits include Red Eye, Flags of Our Fathers, and Epic Movie. On television, Mays has been seen in multiple episodes of "Ugly Betty," "Pushing Daisies," "Heroes," and "Six Feet Under."
SOFIA VERGARA currently stars on the hit series "Modern Family." Vergara recently lent her voice to the Warner Bros. animated film Happy Feet 2, which will be released in 2011. She most recently starred for Tyler Perry in Madea Goes to Jail and Meet the Browns, as well as on ABC's breakout hit, "Dirty Sexy Money." Prior to that, she had a popular recurring role on HBO's "Entourage." Her other credits include the films Big Trouble, The 24th Day, Four Brothers, and Lords of Dogtown, as well as the television series "Hot Properties" and "The Knights of Prosperity."
Vergara has graced the cover of over 100 international magazines and hosted dozens of top Hispanic events, each watched by more than 100 million viewers. Her Hispanic television credits include "Fuera de Serie" (Out of this World) on Univisión and her own top-rated weekly show, "A que no te atreves" (I dare you). When she became the host of "La Bomba," a syndicated music and interview TV show, she caused a ratings explosion.
HANK AZARIA was recently seen in the comedy hit Night at the Museum II: Battle of the Smithsonian. His upcoming credits include Fox's romantic comedy Love and Other Drugs and the Warner Bros. animated feature Happy Feet 2. He gives voice to several key characters in the animated comedy series "The Simpsons" and has won three Emmy Awards for his work on the show. He was recently heard on the big screen in The Simpsons Movie, which was nominated for a Golden Globe® Award. Azaria received a Screen Actors Guild Award® nomination for his memorable turn in The Birdcage. His movie credits also include Year One, Run, Fat Boy, Run, Dodgeball: A True Underdog Story, Eulogy, Along Came Polly, Shattered Glass, Bark, America's Sweethearts, Cradle Will Rock, Mystery Men, Mystery, Alaska, Godzilla, Great Expectations, Celebrity, Quiz Show, Heat, Grosse Point Blank, Now and Then, and Pretty Woman. On television, Azaria won an Emmy Award for his starring role on ABC's "Tuesdays with Morrie," and has been nominated three additional times, for his work on "Huff" (which he also produced), "Friends," and "Mad About You." Other television credits include "Fail-Safe" and the NBC miniseries "Uprising." He also starred on Broadway in "The Farnsworth Invention" and "Spamalot" (Tony nomination) and the London stage in "Sexual Perversity in Chicago. "
ANTON YELCHIN is one of Hollywood's hottest rising young stars. He received high acclaim for his performance in Charlie Bartlett as well as his recent roles in Star Trek and Terminator Salvation. Yelchin's other film credits include New York, I Love You, Middle of Nowhere, Alpha Dog, Hearts in Atlantis, which he received a Young Artist Award for "Best Performance in a Feature Film-Leading Young Actor", Fierce People, House of D and You and I. Yelchin also received the "Explosive Talent Award" at the 2002 Giffoni Film Festival in Italy. He can next be seen in The Beaver, opposite Mel Gibson and Jodie Foster, who is also directing.
JONATHAN WINTERS began his career in show business in a talent contest in his home town of Dayton, Ohio; he won a wristwatch, but the performance led him to a job as an early morning disc-jockey on radio station WING in Dayton (1946). This job led him to WBNS-TV in Columbus where he worked for three years. In 1953, Winters headed for New York for the "big time" with $56.46 in his pocket. Soon after, Winters made appearances on the television shows "Talent Scouts," "The Jack Paar Show," "The Steve Allen Show," and "The Tonight Show," where he was able to demonstrate his comic genius and become a top name in American comedy.
His many movies include It's a Mad Mad Mad Mad World, The Russians are Coming, The Russians are Coming, Oh Dad, Poor Dad, The Midnight Oil, Eight on the Lam, Viva Max, Penelope, The Fish that Saved Pittsburgh, Longshot, Say Yes, Moon Over Parador, The Shadow, The Flintstones, and The Adventures of Rocky and Bullwinkle. On television, his countless credits include "The Colgate Comedy Hour," "Omnibus," "The Wacky World of Jonathan Winters," "The Jonathan Winters Show," "Playhouse 90," "The Twilight Zone," "Laugh-In," "The Carol Burnett Show," "Mork and Mindy," "Davis Rules" (for which he won an Emmy Award), and many others.
He made 12 comedy records and was nominated for 12 Grammy Awards, winning the honor for Best Spoken Word Album in 1992. He has received the Mark Twain Prize for American Humor from the Kennedy Center and a Lifetime Achievement Award from the American Comedy Awards.
Singer-songwriter KATY PERRY joins the cast of The Smurfs. You could say it all began in April 2008 when Madonna told Ryan Seacrest that Perry's "Ur So Gay" was her favorite song. Shortly after being anointed by the Queen of Pop, Perry released her debut single, the Grammy-nominated "I Kissed A Girl," which became an all-format hit and the first of three No. 1 singles off her now 5-times platinum selling record, One of the Boys. She closed out 2009 by selling out "The Hello Katy Tour," her first international headlining tour, before returning home to another Grammy nomination for her second No. 1 single, "Hot N Cold." Perry is currently in the studio working on her next record, due out Summer 2010.
U.S. film audiences were first introduced to ALAN CUMMING in Circle of Friends. He went on to appear in varied films, including Bryan Singer's X2: X-Men United, Robert Rodriguez's Spy Kids trilogy, Romy and Michele's High School Reunion, Goldeneye, Stanley Kubrick's Eyes Wide Shut, Titus, Emma and Sweet Land, for which he earned an Independent Spirit Award for producing. Alongside friend Jennifer Jason Leigh, he wrote, produced, directed and starred in the acclaimed The Anniversary Party, which won a National Board of Review Award and two Independent Spirit nominations. His second feature film as actor/director was the 2008 film Ghost Writer, starring David Boreanaz, Anne Heche and Jane Lynch and he was most recently seen in the coming of age independent film, Dare. Next up for him is the film Boogie Woogie, set in the contemporary London art world, released by IFC Films on April 23rd and this fall he'll be seen in both The Tempest, opposite Helen Mirren, and Burlesque starring Cher and Christina Aguilera. On television, he can currently be seen in CBS's "The Good Wife" and on April 18th will appear in Syfy's "Riverworld." He has starred in "Sex and the City," "Frasier," "Third Rock From the Sun," "The L Word," "Reefer Madness" and in Sci-Fi Channel's record-breaking mini-series "Tin Man." He is also the host of PBS' "Masterpiece Mystery." Prominent stage work includes his stunning debut as the Emcee in "Cabaret," which garnered him a Tony, Drama Desk, Outer Critics Circle Awards, "Threepenny Opera," "Design for Living," "Elle," "The Seagull," "Bent," and "The Bacchae." He is set to appear as the Green Goblin in Julie Taymor's "Spider-Man: Turn Off the Dark" on Broadway. Cumming also recently released his debut album, "I Bought a Blue Car Today," and wrote a one-man cabaret show to accompany it that he has toured extensively behind (both domestically and abroad) to rave reviews. He will be bringing the show to Feinstein's this spring and summer. He was most recently appointed an Officer of the British Empire (OBE) in the Queen's Birthday Honours list honored for services to film, theater, and the arts, and to activism for equal rights for the gay and lesbian community.
FRED ARMISEN is in his eighth season on "Saturday Night Live." He first scored with his character "Fericito," took on the role of then-Senator and Democratic presidential nominee and now-U.S. President Barack Obama. His impression of New York Governor Paterson also garnered its fair share of controversy. Other characters include the vaguely European home design enthusiast "Nuni," the Native American comic Billy Smith, the political comedian Nicholas Fehn, and Prince, as the often-silent host of the musician's talk show "The Prince Show." Armisen has also contributed memorable impressions of Larry King, Apple CEO Steve Jobs, and Iranian President Mahmoud Amadinejad in the popular Digital Short "Iran So Far Away."
Armisen's feature films include Confessions of a Shopaholic, The Rocker, The Promotion, Tenacious D: The Pick of Destiny, The Ex, Eurotrip, Anchorman: The Legend of Ron Burgundy, and, most recently, Cop Out. Armisen has landed on Rolling Stone's "Hot List" as well as twice on Entertainment Weekly's "Must List" (for his performance as a politically incorrect deaf comedian and his witty iTunes playlist). Armisen began his career as a musician in the Chicago-based post-punk band Trenchmouth as well as playing with Blue Man Group. His transition to comedy came with the 1998 underground short film "Fred Armisen's Guide to Music and SXSW," which followed him through the Austin, Texas music festival as he posed as a music journalist. In 2006, he tried his hand at actual musical journalism, profiling the indie darling Cat Power for the music website Pitchfork.com.
GEORGE LOPEZ may currently be seen in the #1 hit Valentine's Day and as the host of the TBS talk show "Lopez Tonight," which he also executive produces. He is perhaps still best known for his groundbreaking hit sitcom "George Lopez," which he also co-created, wrote and produced. The show ran for six seasons on ABC and remains a huge success in syndication. On the big screen, Lopez recently co-starred with Jackie Chan in the action comedy The Spy Next Door. Among his other film credits are Beverly Hills Chihuahua, Swing Vote, Henry Poole Is Here, Balls of Fury, Robert Rodriguez's The Adventures of Sharkboy and Lavagirl 3-D, Real Women Have Curves, and Ken Loach's Bread & Roses.
As a stand-up comedian, Lopez continues to sell out shows coast to coast and break attendance records at major venues. He performed as part of HBO and TBS's "Comic Relief 2006," and his comedy albums "Team Leader" and "El Mas Chingon" both earned Grammy Award nominations for Best Comedy Album. His additional honors include an Imagen Vision Award, a Latino Spirit Award, and a National Hispanic Media Coalition Impact Award, along with multiple Image, Imagen, and BET Award nominations.
RAJA GOSNELL has directed Home Alone 3, Gosnell went on to direct Never Been Kissed, Big Momma's House, Scooby-Doo, Scooby-Doo 2: Monsters Unleashed, Yours, Mine and Ours, and his latest hit, Beverly Hills Chihuahua.
He began his career as an assistant editor for Robert Altman and worked on Popeye and other features before earning his first solo credit in editing for the film The Silence. Over the next decade and a half, Gosnell continued to work as a film editor for numerous hits, including Teen Wolf Too, Pretty Woman, and Rookie Of The Year. He subsequently became associated with filmmaker Chris Columbus, working as his editor on each of Columbus' directing efforts, including Adventures in Babysitting, Heartbreak Hotel, Home Alone, Only The Lonely, Home Alone 2: Lost in New York, Mrs. Doubtfire, and Nine Months.
Jordan Kerner founded the Kerner Entertainment Company in 1997, committed to high quality, value-oriented, provocative entertainment, and most recently produced a live action/CG photo-real animated version of the classic Charlotte's Web for a holiday 2006 release. Some of Kerner's other films include Snow Dogs, George of the Jungle 1 and 2, Inspector Gadget 1 and 2, Red Corner, Up Close and Personal, The Mighty Ducks trilogy, The War, When a Man Loves a Woman, Fried Green Tomatoes, Less than Zero, Heatwave, and the TV movie "A Wrinkle in Time." Kerner is also the Dean of the Film School at the University of North Carolina School of the Arts. He was named the Producer of the Year by the Hollywood Entertainment Museum at its 2006 Legacy Award Event. Kerner currently resides in Winston-Salem, NC, with his wife Nicola O'Shea and their daughters Haley, Grace, and Lily.
J. David Stem & David N. Weiss most recently rewrote Traded for Paramount, which Ashton Kutcher is attached to star in. Stem & Weiss have previously written the first two Rugrats movies, Shrek 2, Clockstoppers, Are We There Yet?, and Daddy Day Camp. Prior to working in features, Stem & Weiss worked in half-hour television.
JAY SCHERICK & DAVID RONN (screenwriters) first collaborated on the short-lived NBC comedy, "Mr. Rhodes." They then segued into three years on "Spin City" where they served as writers and ultimately producers. Concurrently, Scherick & Ronn pursued a feature career and this October will see the release of their sixth film, The Zookeeper, starring Kevin James. They began writing two "spec" scripts, National Security and Servicing Sara, both of which were produced. The two expanded their feature career working on a number of projects, including I Spy starring Eddie Murphy and Owen Wilson, Guess Who starring Ashton Kutcher and Bernie Mac, and Norbit, again with Eddie Murphy
About Sony Pictures Entertainment
Sony Pictures Entertainment (SPE) is a subsidiary of Sony Corporation of America (SCA), a subsidiary of Tokyo-based Sony Corporation. SPE's global operations encompass motion picture production and distribution; television production and distribution; digital content creation and distribution; worldwide channel investments; home entertainment acquisition and distribution; operation of studio facilities; development of new entertainment products, services and technologies; and distribution of filmed entertainment in more than 130 countries. Sony Pictures Entertainment can be found on the World Wide Web at www.sonypictures.com.
About Sony Pictures Animation
Sony Pictures Animation exemplifies the next generation of CGI storytelling to produce a variety of animated entertainment for audiences around the world. Sony Pictures Animation has a full slate of films including the mouth-watering 3D comedy Cloudy with a Chance of Meatballs, which opened as the #1 movie in North America on September 18, Hotel Transylvania, now in pre-production and, in association with Columbia Pictures, The Smurfs, now in production. In 2007, Surf's Up, was nominated for an Academy Award® for Best Animated Feature and won two Annie Awards. The company's first film, Open Season, was a box office success and the #2 DVD title of the year for Sony Pictures Home Entertainment. Its sequel, Open Season 2, released in 2009, was an international family hit. Sony Pictures Animation is an operating unit of Sony Pictures Digital Productions.
About the Smurfs
The story of the Smurfs – a property created by Peyo – started in 1958 with the creation of comic books which were later brought to the big screen and on television. Over the years, the little blue characters haven't just limited themselves to the page and the screen. They have inspired records and CDs that have sold millions of copies, entire collections of figurines and toys, and many more products. In all, more than 3,000 derived products have been produced, leading brands and companies have spread their messages worldwide with the help of the Smurfs. A multitude of new projects appear regularly, thus making the success of the Smurfs planetary!