Peter Sollett To Direct Marvel's Runaways?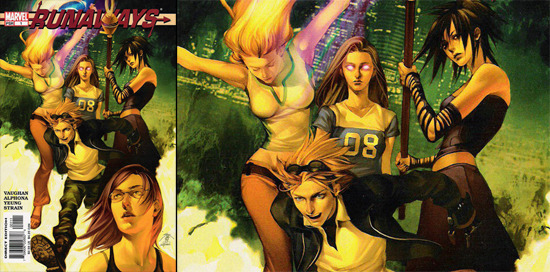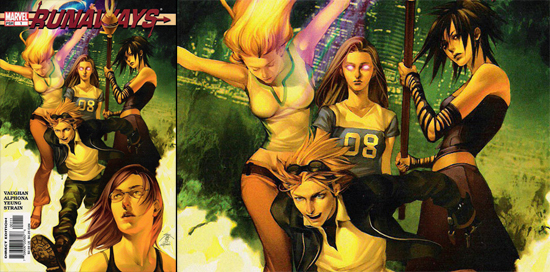 Over the past year, as we've reported on Floria Sigismondi's film about the girl-group The Runaways, a great many comments have been irritated that the film in question wasn't the planned project based on Marvel's comic of the same name.
Now The Runaways, the Marvel version, is finally moving forward. There's a report that the studio is in negotiations with Nick and Norah's Infinite Playlist director Peter Sollett to take the reins of the adaptation.
Deadline reports that Marvel is eying Sollett, and their headline ("Marvel Taps Sollett For `Runaways'") got me over-excited at first, as I briefly and mistakenly thought it was referring to Paul Solet, the director of Grace. That would be crazy.
But back to Peter Sollett. Can't say I was wild about his last film, Nick and Norah's Infinite Playlist. It was cute, and had a couple of standout scenes. (That sorta-sex scene in the recording studio? Great, and more on point than most teen-movie sex.) But it was also formless and never much more than cute. Raising Victor Vargas, the picture that first made Sollett's name, is better. I suppose if The Runaways is really meant to be "The Breakfast Club with superheroes," as Deadline refers to it, then Sollett makes a certain sense.
This follows on word this morning that Joss Whedon might be in the running for the film, and while his filmic sensibility certainly seems more in line with the project in some ways, not to mention the fact that Whedon was a writer on the comic, Sollett may be the one in better proximity to direct.
Brian K. Vaughn and Adrian Alphona's original comic series is about a group of teens who find that their parents are part of The Pride, a criminal group. After discovering that secret the kids steal tech and resources from their parents and band together to form their own loose group opposed to The Pride. Take that and combine it with the Breakfast Club comparisons and you'll see what Marvel and Disney have in mind here, and why Sollett might seem like the right choice to the studio.