Life During Wartime UK Trailer: Todd Solondz Sorta-Sequelizes Happiness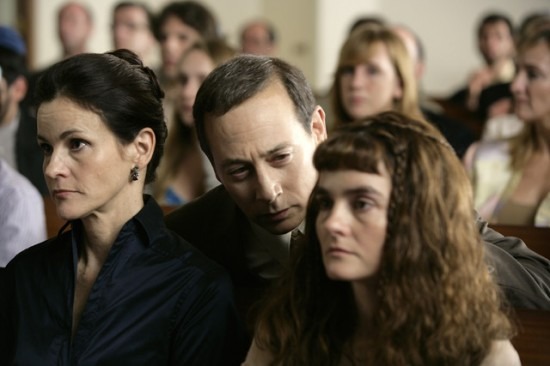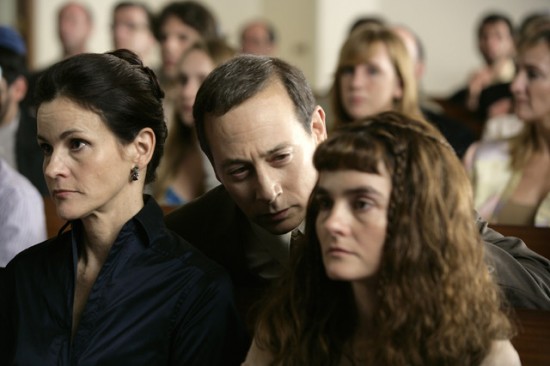 I'm not sure how Todd Solondz managed to shrink Tilda Swinton into the form of a young boy, but he appears to have done so; the figure graces the overseas poster, seen below, for his new film Life During Wartime. (It's actually the young actor Dylan Riley Snyder. But still.)
Much more important, we've now got a UK trailer for the film, which shows off a brief glimpse of the way in which Solondz has taken characters from Happiness and Welcome to the Dollhouse and brought them forward into a new portrait of family disquiet and the spirit of forgiveness.
The Playlist found the trailer and poster, so give thanks to them. The crucial detail with respect to characters recurring from earlier Solondz films is that they're played here by new actors.
The awesome Ciarán Hinds plays Dylan Baker's pedophile dad character from Happiness; Allison Janney plays his wife, formerly played by Cynthia Stevenson, and Paul Reubens plays the Jon Lovtiz character. And in a move that will inevitably inspire comparisons to the last Solondz film, Palindromes, Philip Seymour Hoffman's Happiness character Allen is now played by Michael K Williams.
Reviews out of festivals have been mixed, and you can perhaps get an idea why by watching this trailer. This is a collection of lines and moments that hit and miss in equal measure. Obviously, putting it all in context can completely change which parts work, and why, but there are a few notes here that sounded off. And some others, like that opening exchange, are so right. Excited to see this one regardless; Solondz is always worth paying attention to, even when his films don't come together.
IFC will release the film On Demand and in select US theaters this summer; we don't yet have a date. (And, to repeat, these aren't US marketing materials, so we'll have other trailers and posters coming soon-ish.)