M. Night Shyamalan Responds To Last Airbender Race Issues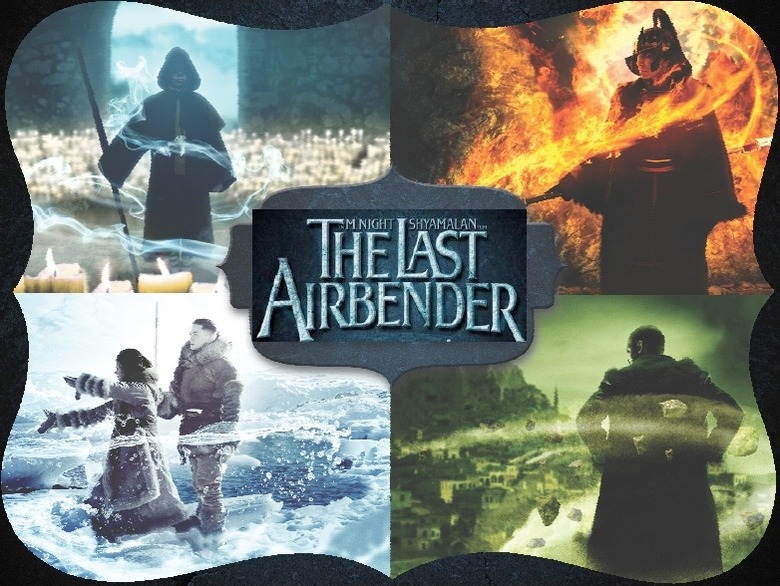 I have a feeling that the controversy surrounding The Last Airbender's casting won't die down anytime soon. At a recent round table event, several journalists gathered to chat with Shyamalan about the film. He answered some general questions about it (check out io9's full coverage of the event), but inevitably the conversation steered towards the race issues surrounding the casting of the film's leads. Specifically, the casting of white actors in the roles of Sokka and Katara, and Dev Patel in the role of the villain. For a good visual representation of the issue, check out Adam Quigley's recent post.
Shyamalan seemed to have thought a lot about the controversy, and ultimately champions the film as an example of racial diversity. Some choice quotes from him after the break.
Fans of the series' cultural diversity find the film's casting changes bothersome for several reasons. Primarily, because the show is one of the few media properties that features characters that look like minorities in lead roles. That it's a childrens property makes that all the more important.
When asked about the casting issues, he responds:
Here's the thing. The great thing about anime is that it's ambiguous. The features of the characters are an intentional mix of all features. It's intended to be ambiguous. That is completely its point. So when we watch Katara, my oldest daughter is literally a photo double of Katara in the cartoon. So that means that Katara is Indian, correct? No that's just in our house.  And her friends who watch it, they see themselves in it. And that's what's so beautiful about anime.
As a fan of both the Avatar series and anime, I'm going to have to disagree with Shyamalan on this one. While many anime characters do display Western features, much of that is simply stylistic. The trend towards large-eyed characters, for example, originally came from visionary artist and animator Osamu Tezuka — who was greatly influenced by Disney cartoons and other Western animation. Avatar, in particular, is a series that also doesn't rely too much on the large eye style, and actually does feature non-ambiguous race depictions.
I'll give Shyamalan some credit on his last point, because its certainly the case that we can see ourselves in other characters regardless of their race. But at the same time, it doesn't discount the fact that the film replaces all-too-rare minority depictions in media with standard white actors. It's perfectly understandable for the film to stray somewhat from the source material, but when it means removing one of the few lead role depictions of non-white characters in a children's series, it's less so.
I do have a bit more sympathy for Shyamalan's casting plight after reading the roundtable reports. He mentions that he spent a lot of time finding the perfect actors for specific roles, and didn't keep their race or ethnicity in mind. Once he did land a role — for example, Dev Patel as Zuko — he was forced to shape the look of many other characters around them. After casting Patel, Shyamalan had to look for an Uncle Iroh that resembled him. He initially considered Ben Kingsley, but settled on Shaun Toub after loving his performance in Iron Man. And because of the casting for those two characters, the entire Fire Nation ended up having an Indian/Arabian look.
UGO also managed to talk to Shyamalan in a private call, where he summarized his feelings on the fan outrage:
Well, it is the most culturally diverse tent-pole movie ever made. And I'm proud of it. It's part of what drew me to the material, to see the faces of our whole world in this new world. And only time will assuage everyone and give them peace. Maybe they didn't see the faces that they wanted to see but, overall, it is more than they could have expected. We're in the tent and it looks like the U.N. in there.
I don't deny that The Last Airbender could wow us in its use of ethnically diverse background casting. I just wish we saw the same in the film's lead casting, and that the villains didn't end up being conspicuously darker than everyone else.
Ultimately, I get the sense that Shyamalan does care a lot about the project — enough to mount formidable arguments for his choices. Be sure to read the full writeup of the roundtable over at io9, where he goes in depth about many other aspects of the film.