Ridley Scott's Robin Hood To Open The Cannes Film Festival, Other Pictures Rumored For The Fest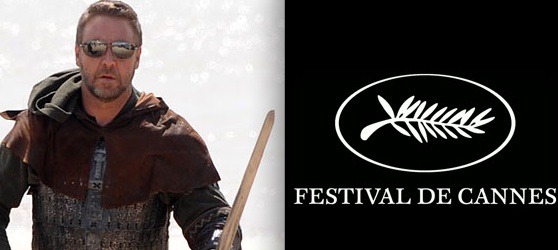 Update: Robin Hood has now been confirmed as the opening night film in an official statement.
The Cannes Film Festival is set to kick-off on May 12th, just two days ahead of Ridley Scott's Robin Hood being unleashed in several countries, including the US and UK. It would be perfect timing, then, to have the picture premiere as the fest's opening night gala, guaranteeing global media coverage just when the PR campaign for the movie should be peaking.
And, yep, it seems that Universal's behind-the-scenes negotiators have pulled that trick off, because multiple reports are indicating they've scored the slot. No official confirmation has come yet, but it seems like a good match for the slot and I'm pretty sure we'll see this checked and locked soon.
There's a good handful of other films rumored for slots at the fest, either in competition or out.
Here's a list of the likeliest contenders:
Woody Allen's You Will Meet a Tall Dark Stranger.
dug up pictures and a synopsis: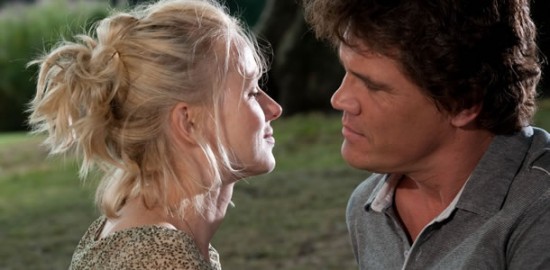 A little romance, some sex, some treachery and apart from that, a few laughs. The lives of a group of people whose passions, ambitions and anxieties force them all into assorted troubles that run the gamut from ludicrous to dangerous.
Okay, that's vague.
Wall Street 2: Money Never Sleeps is apparently cued up for a parade along the croisette – indeed, the possibility of a Cannes slot was rumored to be at least part of the reason for the film's release to be bumped back a few months.
Julian Schnabel's Miral is similarly considered a shoo-in. The picture is a biopic of Hind-al Husseini, a woman who attempts to run an orphanage in Jerusalem throughout much of the 20th Century.
Aaron Eckhart seems to think The Rum Diary is gunning for a Cannes slot too, though he doesn't sound too sure that it will get one. Bruce Robinson's film is an adaptation of the Hunter Thompson novel with Johnny Depp once more playing a thinly veiled analog for the author.
Perhaps a bit of a dark horse – though I'm only saying this because I don't believe it could possibly be ready in time – is Terrence Malick's Tree of Life.
Francois Ozon's Potiche may not be ready either but if it is, I'm thinking it was sail into a slot nice and easy, not least because it stars Gerard Depardieu and Catherine Deneuve. Potiche, by the way, means Vase. Hmmm.
Via Showbiz 411, Ion Cinema and Vulture.