Update: Hogwarts Not Destroyed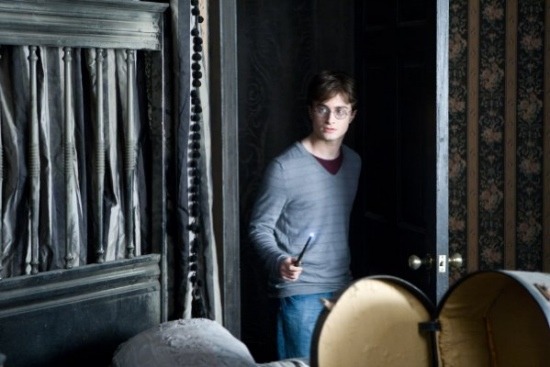 Over the weekend, news began to spread of a fire that broke out on the set of the latest Harry Potter film, Harry Potter and the Deathly Hallows, destroying a set from the wizarding school of Hogwarts. I have just returned to my London hotel from the very same set, at Leavesden Studios in Watford, UK — and while I'm not allowed to tell you anything about my visit until a much later date, the unit publicist issued a statement to clarify what had happened.
For the most part, the statement confirms our previous report, but further clarifies what set had been destroyed during the blaze. Some news sources reported that the fire destroyed all of Hogwarts, and some even claimed it spread around the entirety of Leavesden Studios. This is not true.
And don't worry, the fire did not destroy any of the long-standing sets from the original films in the series — The Great Hall, Dumbledore's Office are among the sets that have remained over the years, and are still fine.
The second unit film crew were filming part of the big battle of Hogwarts sequence on Friday evening on the backlot. More specifically they were shooting "a big effect" needed for the sequence. There was a small fire stemming from the effects, which was mainly handled by the Leavesden Studios in-house fire brigade. As a precaution, the fire department was also called in from the local town. The fire was put out in under an hour with no damage to any equipment, and nobody was hurt. There were no principal cast on set at all, or even on the studio grounds.
What was destroyed? An exterrior Hogwarts courtyard set, but nothing more. The fire did not spread to other sets as the location was isolated. According to the representative for the Harry Potter film production, the set was going to have to be rebuilt anyways as it had encountered a lot of damage during the "Battle of Hogwarts" sequence, and was needed again, in its previous unharmed condition, for further filming. So apparently the destruction of the set was not a big deal after all.