Michael Jackson's Thriller Might Be Rereleased In 3D, Ian Halperin's MJ Documentary Gone Too Soon Heads To Big Screen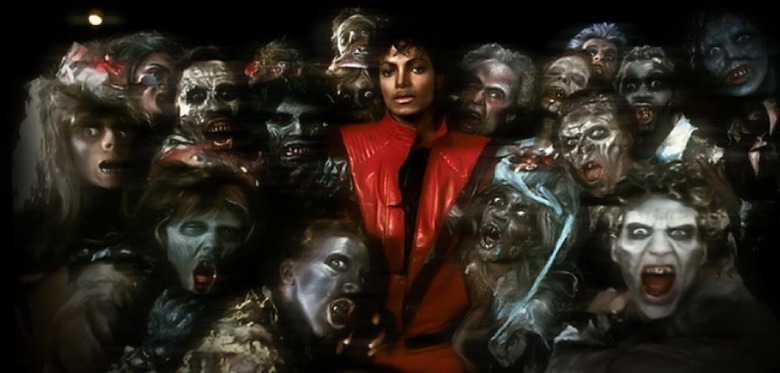 Director John Landis' was asked during his appearance at the BFI in London if the one-hour documentary "The Making of Michael Jackson's Thriller" would ever be released on DVD or Blu-ray. CHUD reports that the director confirmed that the doc, along with the remastered longform video, would be coming soon. Apparently the lawsuits and royalty issues that had been holding up such a release have been resolved following the death of the pop star.
Landis also dropped the new that the owners of Jackson's estate want to convert the music video into 3D. Landis is apparently fine with the idea even though he might not be a fan of the technology.
No word on if the video would be somehow released theatrically or made available for the upcoming surge of 3D televisions. It would be awesome if Disney acquired rights to the 3D conversion of Thriller and screened it alongside Captain EO at Disneyland. But both films in a rotation, and give people a reason to see both films. I think that would be pretty cool.
How a theatrical release of a 3D Thriller would work is beyond me; the video was specially screened with Disney's Fantasia to qualify it for the Oscars in 1983, but it's way too short to work on its own, and it's unlikely anyone would want to sit through The Making of Thriller at a movie theater. But could this be just one segment of a movie made up of 3D versions of Michael Jackson videos? That's sheer speculation on my part, mind you, but it does seem like something that could rake in some more money. And you don't make Thriller 3D without the main intention of making more money.
Apparently someone has already converted Thriller into 3D, using the old red and blue version of the technology. You can watch that version embedded from YouTube below:
Also, Movieweb is reporting that Ian Halperin, author of "Unmasked: The Final Years of Michael Jackson", is bringing his 88-minute documentary Gone Too Soon to the bigscreen. The documentary was created using 300 hours of footage shot from inside Michael Jackson's camp. The film is set for a theatrical run in Canada and France, via Transit Medias, on June 25 — the first anniversary of Jackson's death. In addition to the previously recorded video, the doc is said to include interviews with Jackson's personal manager, chef, spiritual adviser, hairstylist, trainer, protective agent and attorney.