Release Dates: Buried, Smurfs, 21 Jump Street And Paul Haggis' The Next Three Days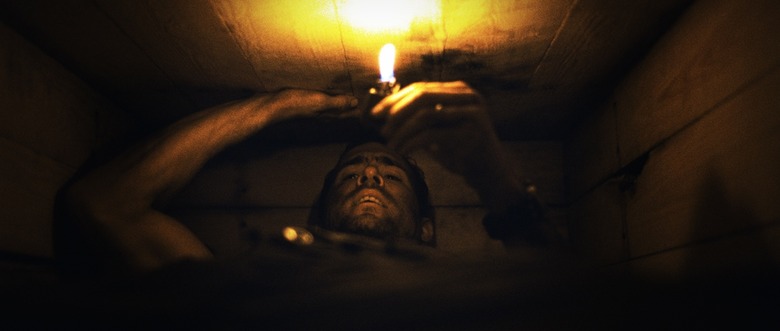 A bunch of new release dates were announced overnight, including the Ryan Reynolds one-man thriller Buried, the computer animated/live-action hybrid 3D film Smurfs, Jonah Hill's big screen adaptation of the television series 21 Jump Street, and Crash writer/director Paul Haggis' new film The Next Three Days. Details after the jump.
Buried
Lionsgate announced a release date for the Ryan Reynolds one-man thriller Buried, which premiered at the Sundance Film Festival to critical and audience acclaim, sparking a multi-studio bidding war. The film will be released in theaters on September 24th 2010, head to head with Zack Snyder's computer animated fantasy film Legends of the Guardians, Oliver Stone's sequel Wall Street: Money Never Sleeps and the Kristen Bell comedy You Again.
For those of you who haven't been following the project, the film tells the story of a private contractor who is kidnapped in Iraq and buried alive. He has 90 minutes of air left until he dies, and has access to only a phone and a lighter. The entire movie takes place in the coffin, with Reynolds providing the only on screen performance. I attended the film's premiere at Sundance and was blown away (you can read my review here). The film played so well to the midnight crowd that it sparked a bidding war overnight, which Lionsgate won.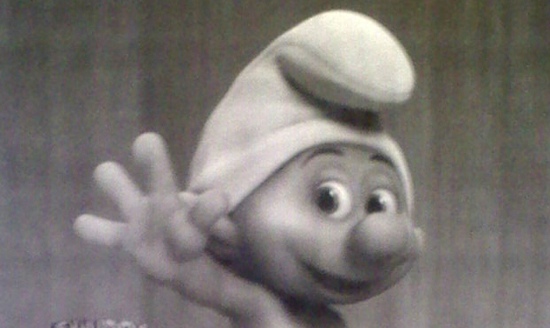 Smurfs
Columbia Pictures' has changed the release date of the big screen adaptation of The Smurfs. The film, which is a CGI/live action hybrid, helmed by Raja Gosnell (Scooby Doo and Beverly Hills Chihuahua) was originally set to hit theaters on July 29th 1011, but will not hit theaters a few days later on August 3rd 2011. The movie was to go head to head with Jon Favreau's big screen adaptation of the comic book Cowboys & Aliens and a week following The First Avenger: Captain America. The new date is wide open.
The film stars Neil Patrick Harris as a live-action character, and a voice cast which includes Jonathan Winters as Papa Smurf, George Lopez as Grouchy Smurf, Katy Perry as Smurfette and Alan Cumming as Gutsy Smurf. Smurfs: The Movie shoots in April.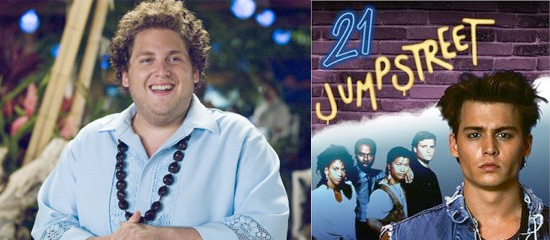 21 Jump Street
Last month, Columbia Pictures gave the Phil Lord and Christopher Miller's Jonah Hill-ified 21 Jump Street movie a August 5th 2011 release date. Looks like the begining of production might have been pushed back as Sony has updated the release to a TBA slot more than a year later – Winter 2012. Hill, who wrote the screenplay and will star, has described the film as "a comedy with really cool action" ... a "John Hughes movie with 'Bad Boys' style action" about "a group of people that go back to high school to deal with a drug problem."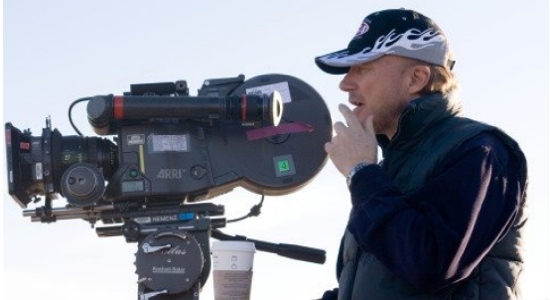 The Next Three Days
And lastly, Lionsgate has announced a release date for Crash helmer Paul Haggis' The Next Three Days: November 19th 2010. The action thriller will go head to head with Harry Potter and the Deathly Hallows – Part I, and The Rock's action film Faster. The movie is a remake of a French film, about a husband (Russell Crowe) looking to break his wrongly imprisoned wife (Elizabeth Banks) out of jail. At least, she says she's wrongly imprisoned. The film also stars Liam Neeson, Olivia Wilde, Jonathan Tucker, Brian Dennehy, and RZA.
via: BOM