Jason Segel And Ed Helms Join Duplass Brothers' Stoner Comedy Jeff Who Lives At Home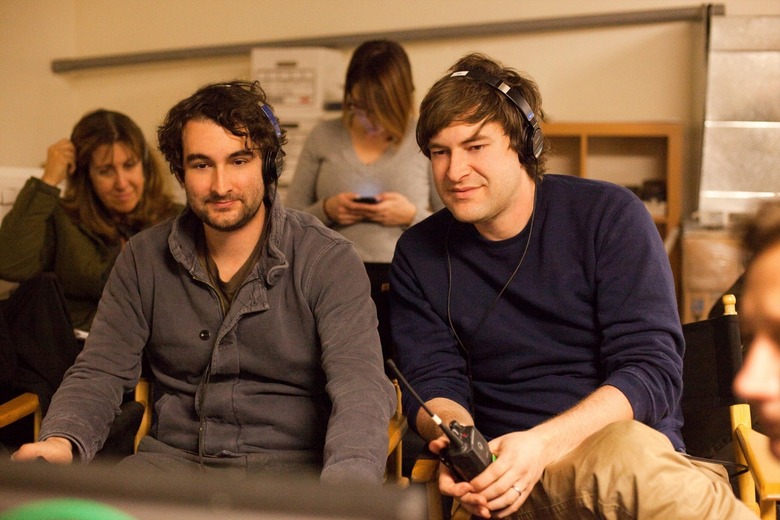 Jason Segel (Forgetting Sarah Marshall, I Love You Man) and Ed Helms (The Office, The Hangover) have signed on to star in The Duplass Brothers' stoner comedy Jeff Who Lives at Home. The Duplass brothers, Jay and Mark Duplass are writing and directing for producers Jason Reitman via his Right of Way Films and John Malkovich via his Mr. Mudd shingle.
The film has been described as a Sword in the Stone-style quest movie about a stoner's search for some wood glue. The story takes place over the course of one day, and follows two brothers, "one a loser who lives at home" (Segel)  and the other "more together but overbearing" (Helms). The role of their mother has not yet been cast. Judy Greer is in talks to play Helms' wife. Shooting is set to begin in Louisiana in April 2010.
The Duplass Brothers broke onto the scene as part of the indie mumblecore movement (The Puffy Chair, Baghead...etc) working on mostly improvised scripts with unknown indie actors and consumer-grade digital video camera.  I really love their style and the very real moments that result from their shooting style. The brothers have since been making the quasi-transistion into Hollywood.
Their latest film Cyrus premiered at Sundance (watch our video blog review here) and stars John C. Reilly, Marisa Tomei, Jonah Hill, and Catherine Keener.I think everyone will agree that Cyrus, the brothers' Hollywood experiment works on all levels. I hope people see it when Fox Searchlight releases the film later this year (no release date announced).
source: THR