Warner Bros Turning Leonardo Da Vinci Into An Action Hero?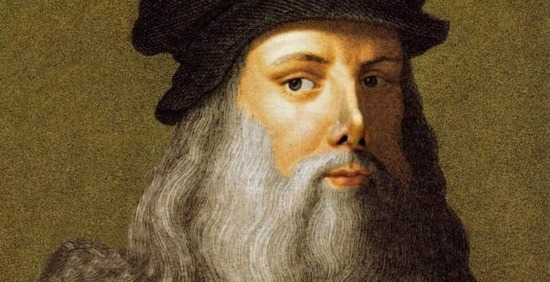 After the success of Guy Ritchie's reinvention of Sherlock Holmes, it seems like Warner Bros is digging through the archives for old properties or historical figures that could use a Hollywood tentpole revamp. In recent weeks the studio has announced a big screen adaptation of the popular arcade video game Space Invaders, a Guy Ritchie-directed Star Wars-like version of Arthur's Excalibur scripted by Warren Ellis, a big screen remake of the 1960's television series Gilligans Island from the producer of The Dark Knight, an action/adventure take on Marco Polo directed by I Am Legend helmer Francis Lawrence, and an action/sexified adaptation of The Three Musketeers from the producer of Sherlock Holmes.
And tonight it was revealed that WB is looking to turn famed Italian artist/inventor/engineer/architect Leonardo Da Vinci into an action/adventure hero. The treatment was penned by producer Adrian Askarieh. The studio is searching for a screenwriter to turn the idea into a fleshed out screenplay.
The studio has acquired up a treatment titled Leonardo da Vinci and the Soldiers of Forever, which re-imagines Da Vinci as a member of a secret society who "falls headlong into a supernatural adventure that pits the man against Biblical demons in a story involving secret codes, lost civilizations, hidden fortresses and fallen angels." According to Heat Vision, the story is a mash-up of National Treasure, Raiders of the Lost Ark and Clash of the Titans. Sounds like an interesting idea, but does it work, and is it good? It's also weird to hear the comparison of National Treasure and not The Da Vinci Code, as the former is an action-fied copy of the latter, and the latter is related to Da Vinci.