Music Video Of Dakota Fanning And Kristen Stewart Performing Cherry Bomb As The Runaways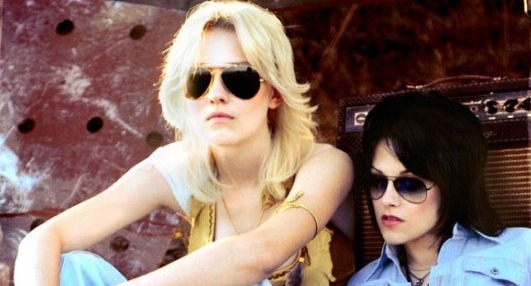 Just days after the full trailer for Floria Sigismondi's The Runaways slipped out across the web, here comes a music video showcasing Dakota Fanning and Kristen Stewart as members of the titular band – you can see it for yourself after the break. I don't know if I'll like this film or not, but I'm thinking the cult of celebrity will help turn it into a monster hit.
The song's performance appears to be credited to Fanning, "featuring" Stewart and Sigismondi is credited as the director, but I'm not clear yet if that's just because the whole thing is made up of footage from the movie.
For an audio comparison of Fanning's performance with the original recording, I refer you back to a previous /Film story. I've embedded the higher-quality MTV premiere version of this video as well as a works-worldwide YouTube rip below.