Movie Trailer: Suck, A Vampire Rock Musical Comedy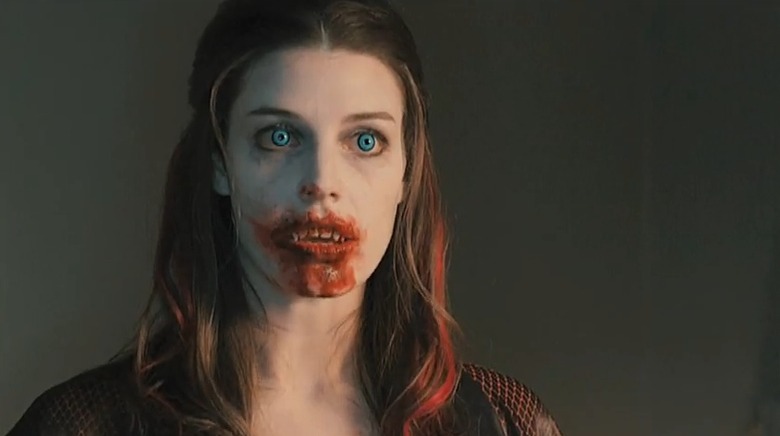 One of the films I regret missing at the 2009 Toronto International Film Festival is a campire rock musical titled Suck. Rob Stefaniuk's Canadian independent rock comedy tells the story of  "a rock 'n' roll band that will do anything to become famous." In a post-Twilight age, it is easy to write off any young vampire movie as just another one of those tween flicks, but this looks different. And early reviews coming out of the festival were very positive. Watch the trailer now, embedded after the jump. And as always, please leave your thoughts in the comments below.
Here is some more information from TIFF's official guide:
Joey (Rob Stefaniuk) is the ostensible leader of the Winners, a bar band going exactly nowhere. They're broke and feuding with one another, and the crappy gigs they've managed to cobble together and call a tour are being cancelled. Even their lame manager Jeff (played with scuzzy relish by Dave Foley) doesn't want anything to do with them. Things aren't much better on the home front. Joey's permanently enraged girlfriend feels neglected and isn't thrilled that his ex, Jennifer (Jessica Paré), is still in the band. But their luck is about to change. Picked up by a rather scary goth type, Jennifer shows up the next day looking, well, paler than usual. This would normally be a cut-and-dried moral situation, but Jennifer's recently acquired gifts get the band more attention than ever. And as the bodies pile up and the band's tolerance for sunlight drops, Joey is faced with an impossible decision: give up what he's dreamt of all these years, or do the right thing.
Cameos include "Henry Rollins as an obnoxious shock jock; punk godfather Iggy Pop as a crazed record producer and the film's conscience; heavy-metal legend Alice Cooper as the über vampire" and Moby.