Muppet Update: Michael Gracey Sought To Direct Jim Henson Biopic, Fraggle Rock Goes Pop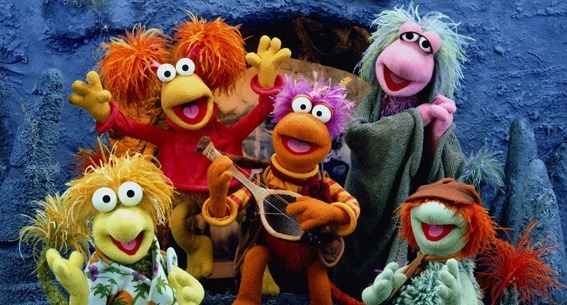 Even though Christopher Weekes' script The Muppet Man 'won' last year's Black List poll of the best unproduced screenplays in Hollywood, there was every chance it would never make it to the screen. Essentially a biopic of Jim Henson peppered with fantastical scenes starring The Muppets, it would require the involvement somehow of both the Henson company, who hold the right to his life story and Walt Disney, who hold the rights to his famous felt creations.
Luckily, the two companies appear to have come to an agreement and seem to be pressing ahead with the picture together. They have reportedly even agreed on the director they'd most like for the job. His name is Michael Gracey and this would be his debut feature after a slate of music videos and commercials, most famously the Evian spot with somewhat off-looking roller-babies that went atomic as a viral video.
Gracey's other work can be seen at the Partizan website. He's definitely one for the choreographed dance number, it would seem.
I'm still sceptical about how closely the Muppet Man will follow Weekes' original screenplay. Opening with a hungover, unshaven Kermit staring himself down in the mirror, it goes on to contain Muppets in a number of other adult situations which, while not anything like the acutely NSFW chaos of Peter Jackson's Meet the Feebles, probably aren't what Disney have in mind for the characters, particularly as they're also racing ahead with James Bobin's new Muppet movie proper.
Even more problematic would be the small consideration of Weekes' script not really being at all accurate. Indeed, he's admitted to making most of it up, filling in the gaps between a little bit of Wiki-research and what could be gleaned from vintage Jim Henson interviews with imagination and supposition. I can't see Jim's daughter and Henson Company head honcho Lisa Henson sanctioning these various inaccuracies, though she's definitely in a position to offer up a lot more research material and information to help in remodeling the movie. Expect to hear of a writer or two called in to overhaul the screenplay in the coming weeks.
Meanwhile, elsewhere in the land of the soft and fuzzy, Henson source Lisa Segal has spoken out on the current status and plans for the Fraggle Rock movie.
The idea of integrating popular musical acts into the movie is something that everyone's excited about. It's a big part of the movie.
What does this mean? A lead human role for Justin Bieber? Demi Lovato as his big sister? I wouldn't be at all surprised, despite the film being called Fraggle Rock, not Fraggle Anodyne Pop. I'd rather some music that isn't going to so quickly date (not to mention start out from a position of unpleasantness). Something more like David Bowies spin in Labyrinth is a better idea, I think... though, at the moment, that could translate into nothing better than Lady Gaga as a wicked witch.
This music notion is not really new news – director Cory Edwards had discussed the idea a long time ago – but Segal at least seems to be suggesting the movie is still on track, and indeed the same track. I suppose that's something, even though I was rather more interested in the Hensons' Dark Crystal sequel or their adaptation of Edward Gorey's The Doubtful Guest, both of which seemed to have fallen by the wayside.