Casting Notes: Benicio Del Toro In Making Jack Falcone; Four Voices For The Smurfs; Rachel Nichols Joins Conan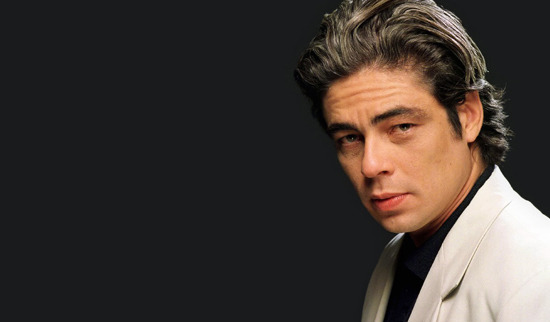 Benicio Del Toro has signed to play g-man Jack Garcia in Making Jack Falcone. Garcia targeted the Gambino family, and was responsible for taking down dozens of made men. Garcia is Cuban-born, but managed to play an Italian so successfully that he was invited to become a made man himself. Steven Soderbergh is producing the film, with a script by Che screenwriter Peter Buchman based on Garcia's memoir about the Gambino operation.
Garcia also worked a lot of other undercover jobs for the FBI — a surprising thing given that he hardly blends into a crowd. At 6'4" and 390 pounds, he's exactly the opposite of the image typically held of a guy who can worm into many different organizations. But Garcia is charming, too — take a look at the 60 Minutes interview clip embedded after the break to see what he's like. [Deadline Hollywood]
After the break, four voices for Smurfs and a love interest for Conan.
Smurfs: The Movie landed a trio of voices and confirmed one more: Jonathan Winters, George Lopez, Katy Perry and Alan Cumming (hooray) are all providing voices for the films. We'd heard about Winters playing Papa Smurf, which is now confirmed. Perry would be Smurfette, Lopez Grouchy Smurf and Cumming would be Gutsy Smurf. So they're not really straying from the whole Smurf naming template which is...good? I guess? Hey, it's the Smurfs. Do you care? [Variety]Rachel Nichols is joining the cast of Marcus Nispel's Conan, which also stars Jason Momoa as Conan, Mickey Rourke as his father and may feature Mark Strong as the villain. Nichols will play Tamara, described as :
Beautiful, studious, correct, a novitiate of a Greek influenced monastery. A master of martial arts, she has been trained to be the Queen's servant, bodyguard and best friend. She and many other female bodyguards to the queen have been in hiding most of their lives because of the curse of Acheron, which would take the queen's life to bring almost immortal power to its king. When Khalar Singh, a powerful warlord with ambitions to become the king of Acheron, storms the monastery and captures all of the novitiates, she is separated from Ilira, the one she must protect. With all of her strength and will, Tamara is determined to find and rescue her. She finds herself in league with Conan because of a mutual need to find Khalar Singh.