1408 Screenwriter Remaking Stephen King's Pet Sematary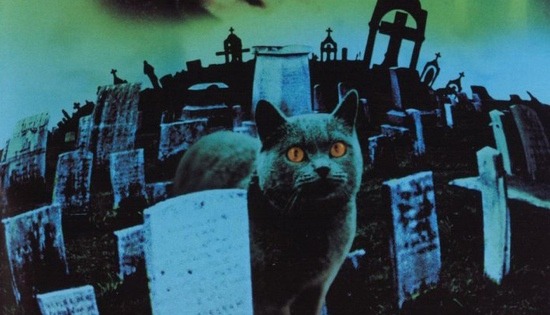 We may receive a commission on purchases made from links.
1408 screenwriter Matthew Greenberg has been hired to pen a remake of another Stephen King adaptation, Pet Sematary. Transformers/G.I. Joe/1408 producer Lorenzo di Bonaventura is attached, and the project is set up at Paramount Pictures. Aside from the previous King adaptation, Greenberg's screenwriting credits include a bunch of subpar genre efforts: Reign of Fire, Halloween H20 and The Prophecy II. No director has been attached.
King's original novel was published in 1983, and was nominated for Best Novel at the World Fantasy Awards the next year. The book was brought to the big screen in 1989 with a film directed by Mary Lambert, and starring Dale Midkiff, Denise Crosby and Fred Gwynne. There was also a sequel, Pet Sematary II, which was met with less financial success and critical acclaim. At one point Alphaville was trying to get a remake off the ground with Face/Off scribes Mike Werb and Michael Colleary penning a draft. George Clooney was even circling the project, but it never went into production.
The original description from the book follows:
"Sometimes dead is better...." When the Creeds move into a beautiful old house in rural Maine, it all seems too good to be true: physician father, beautiful wife, charming little daughter, adorable infant son — and now an idyllic home. As a family, they've got it all...right down to the friendly cat. But the nearby woods hide a blood-chilling truth — more terrifying than death itself...and hideously more powerful.
If you've never read the book, you can grab the 576-page mass market paperback for under $6 on Amazon. You can watch a trailer for the original Pet Sematary film, taken from an Aussie CIC VHS video, below:
source: THR