Smallville Renewed For Tenth Season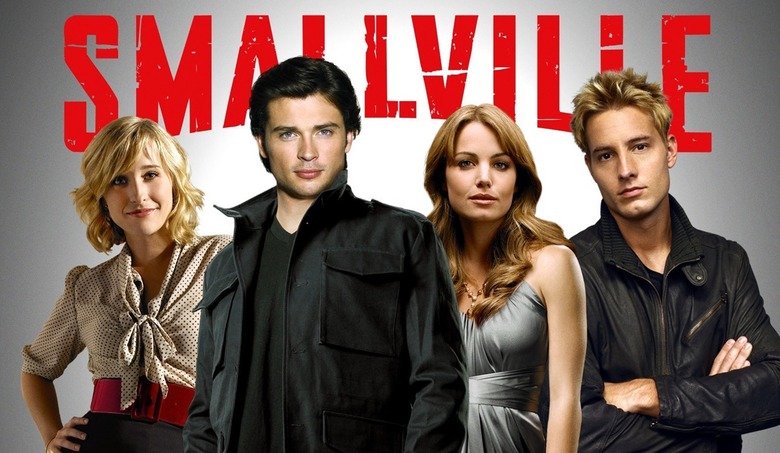 The CW has renewed Smallville for a tenth season. I haven't watch the show in years (and even that was a few years after I should have stopped watching), but I know some of the /Film comic readers are still tuned in (or someone is?). For those who care, I've included the full press release after the jump.
"SMALLVILLE" TO RETURN FOR A TENTH SEASON ON THE CW
March 4, 2010 (Burbank, California) – The CW Network has announced that its hit series "Smallville" will return in the fall of 2010 for a momentous tenth season.
"Smallville," a modern retelling of the Superman legend, stars Tom Welling as Clark Kent. The series moved to Friday nights this season, where it currently ranks as network television's #1 show in its time period among men 18-34 and men 18-49. Additionally, "Smallville" has dramatically improved The CW's ratings performance in its Friday 8:00-9:00p.m.time period by 67% among adults 18-34 (1.5/6), 200% in men 18-34 (1.8/7), 75% in adults 18-49 (1.4/5), 183% in men 18-49 (1.7/6) and 74% in total viewers (3.12million).
"Smallville" joins the five previously announced series – "The Vampire Diaries," "Gossip Girl," "90210," "Supernatural" and "America's Next Top Model" – which will all return for another season on The CW.
"Smallville" was developed for television by Alfred Gough & Miles Millar ("Shanghai Noon," "The Mummy: Tomb of the Dragon Emperor"), based on the DC Comics characters. Kelly Souders & Brian Peterson serve as executive producers, along with James Marshall, Mike Tollin, Brian Robbins and Joe Davola. The series is produced by Tollin/Robbins Productions, Millar/Gough Ink and Warner Bros. Television. SUPERMAN was created by Jerry Siegel and Joe Shuster.
Source: Nielsen Media Research, season-to-date, original telecasts
source: FutonCritic