New Tron Legacy Photo Reveals... Tron Arcade Machine? Online Trailer Release Confirmed For Next Week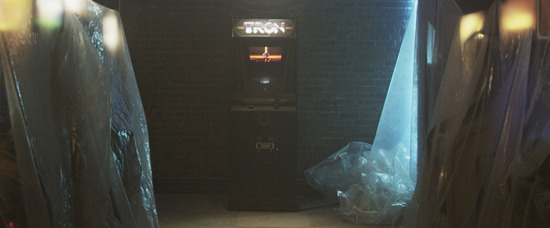 The official countdown to the in-theater debut of the Tron: Legacy movie trailer continues (I call it "the slow tease"), with a fourth photo: Sam Flynn (Garrett Hedlund) has  entered the old Flynn's Arcade, which as you can see is boarded up, dusty, and covered in plastic. At the end of row is the old Tron arcade machine, which Sam uncovers. We've been telling you all week, the Tron Legacy trailer will be attached to Alice in Wonderland beginning this Friday, March 5th, and would likely hit the web sometime next week. Director Joseph Kosinski confirms this fact with MTV:
"My suggestion is to see it in 3-D in surround sound this weekend and download it next week and feel free to freeze-frame and analyze," Kosinski said. "It was important to me that when people see it for the first time, they have the opportunity to see it in 3-D on a big screen. The entire second half of the trailer is in 3-D. On your iPhone, it's not quite the same."
Check out the full uncropped photo after the jump. And if you've missed any of the photos released thus far, I've also included those photos after the jump.
First Photo: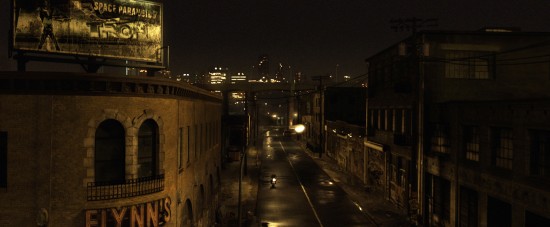 Second Photo: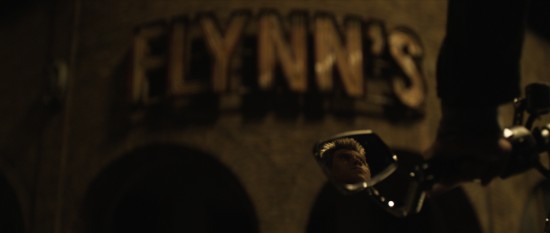 Third Photo: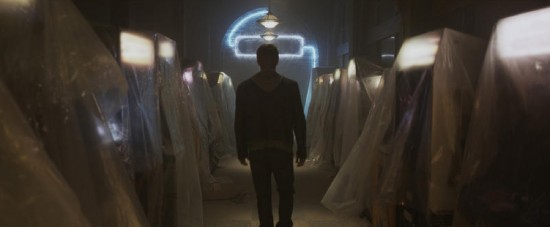 Fourth Photo: