Stephen Daldry Planning Dumbo: The Musical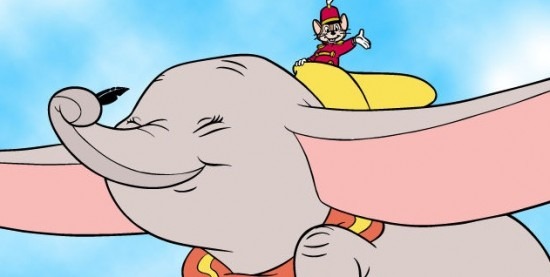 Disney are reported to have at least 20 stage shows in development at the moment, though it seems unlikely that they'll all see opening night. Of those that do, a number will not be Broadway productions, instead touring or being licensed to regional theatre companies. It's only the select few that will see The Great White Way, though what will qualify a show to be select, I don't quite know.
One show that does seem set for a big, lavish production is the stage musical version of Dumbo, as currently being planned by Billy Elliot director Stephen Daldry. It was his idea to mount the adaptation in the first place, and in the few months since he approached Disney with his pitch, he's been in "he very initial stages" of working up what the show might entail.
The NY Post reported that Daldry had been working on the show but had now left; the NY Times followed this up with a quote from an unnamed Disney executive that said Daldry was still firmly attached, adding "This is Stephen's idea, and he's very passionate about it".
So far the remainder of the creative team has yet to be hired but appointing writers, designers and composers would seem to be the next step in the project's development. These are still early days, then, and the play won't be ready in time for the 2010-11 season.
I'm hoping that all of the original's songs and characters are left intact, even the supposedly contentious Crows that perform When I See an Elephant Fly and the frankly disturbing fantasia, Pink Elephants on Parade. How is Daldry visualising the stage craft for that little number, I wonder?
The only other in-development show that the Times can name is an adaptation of Newsies that Harvey Fierstein has been brewing. Can't see that one being a smash, myself, though maybe I'm just out of touch with the Broadway spirit. My own dream Disney musical would be to see see Julie Taymor take on Pinocchio.
Dumbo is heading to UK Blu-ray later this March, with a US disc to follow "later in the year". This new release is going to feature a Cine-Explore commentary by Pete Docter that will probably be worth the cover price alone. Maybe the US disc will be delayed enough that it will come with a little hype-piece on the upcoming musical? A long shot, I suppose.