Video Clip From The US Remake Of Spaced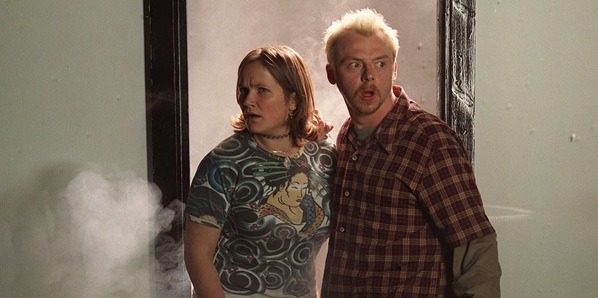 Posted online as a showreel piece for the actor Federico Dordei, YouTube is currently hosting a clip reel from the ill-fated US attempt to remake Simon Pegg, Jessica Hynes and Edgar Wright's sitcom Spaced. You can see it embedded below the break in all of its... er... glory. In case you don't recall, the creators of the original were none too impressed with this redux.
Fans of the British incarnation will probably agree that this clip is at once familiar and also almost unutterably alien. Now, I don't believe a good American remake of Spaced would be impossible, but I sure as heck also believe that this isn't it, disappearing tram or no disappearing tram.
The new cast includes Federico Dordei as Christian, formerly Brian; Josh Lawson as Ben, formally Tim; and Sara Rue as Apryl, formerly Daisy and, to be fair, none of what's wrong is actually their fault. Indeed, I suspect they're even more upset about how the show turned out than I am.
"Thanks" to Simon Pegg for sharing this with the world via Twitter.