Legend Of The Guardians Trailer To Play With Alice In Wonderland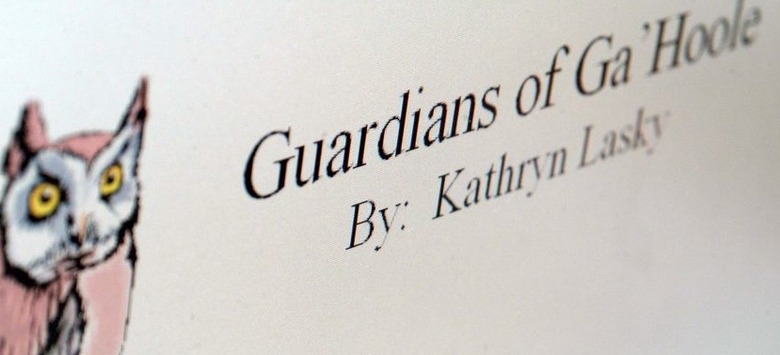 We've not even had the tiniest glimpse of Zack Snyder's Legend of the Guardians aka The Guardians of Ga'Hoole yet, and the film is only six months from release. This weekend, though, the computer generated warriors owl will be arriving in a big way as their trailer heads out to cinemas. It's quite exciting to think the first I might see of these characters will be on the big screen – it doesn't happen very often these days. Heck, I've even been moved to consider it news.
According to the website of Kathryn Lasky, author of the original Ga'Hoole books:
My big news is about the Guardians movie! A trailer for it will be shown all across the country attached to Alice in Wonderland starting March fifth. Go look for it.
And not just across the country, Kathryn: the BBFC have passed the certificate for screening in the UK too. Their page on the matter confirms that the trailer is in 3D, and lists a run time of 2 minutes and 15 seconds.