Hugh Laurie Indie The Oranges Adds Alia Shawkat, Adam Brody And Allison Janney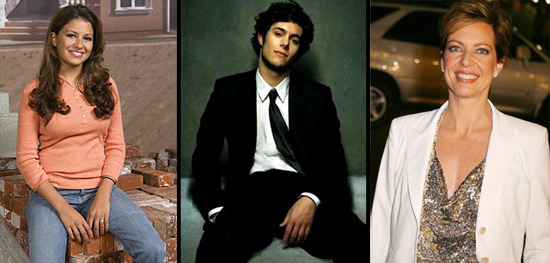 I talked a bit about The Oranges just the other day — that's the indie that will put Hugh Laurie back on the big screen in a May-September romance with Leighton Meester. When I mentioned the film last week Catherine Keener was noted as being in the mix as the mother of Meester's character. Now we've got a couple more names, and the cast as a whole is staring to look pretty good.
THR has news on the new cast members, among whom are Alia Shawkat, Adam Brody and Allison Janney. As I mentioned before, the film is basically about an older guy (Laurie) who starts dating a much younger woman (Meester) that is the daughter of a family friend. The whole situation, as the trade says "turns their lives, and the lives of their families, upside down."
Brody will be the son of Laurie's character, and we'll get to watch him squirm as he falls for Meester, only to discover that she's dating his dad. Shawkat will be Brody's sister, who is thinking of moving out of their house and presumably isn't psyched about her dad dating someone roughly her own age. Last week, it seemed like Keener would be the family friend, but now she's apparently going to play mom to Brody and Shawkat. Allison Janney will be the 'family friend' and mother of Meester instead.
This one has been taking some time to get financed — it's not an easy thing to find money for a relationship drama these days — but director Julian Farino will start shooting the film at the end of this month. The script is by Ian Helfer and Jay Reiss. And yes, as some House fans have noted, this will be the second time that Meester and Laurie have worked together; she was on a couple episodes of the show back in 2006.