MMA Fighter Bob Sapp Cast In Conan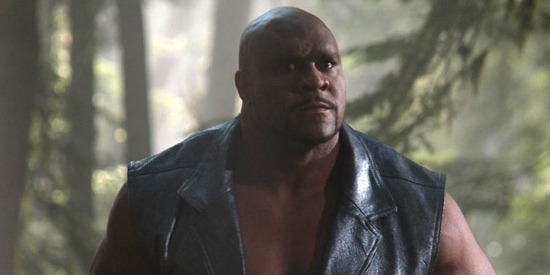 Earlier this week it was reported that pro wrestler Shad Gaspard (part of the WWE tag-team Cryme Tyme) had auditioned for the role of Ukafa, the main villain in Marcus Nispel's upcoming remake of Conan the Barbarian. Well it looks like he didn't get the part. LatinoReview is reporting that the part will go to another professional fighter, MMA star Bob "The Beast" Sapp.
Here is the official casting breakdown for the character:
UKAFA: He's in his 30s-40, very dark-skinned African or African American, massively framed at six-foot-five, gold-toothed, hardened by a lifetime of war, a leader of Kushite Tribemen from the savannahs of Kush. Ukafa is Khalar Singh's second in command, jealous that Singh's son, Fariq, will one day be warlord. He obeys his leader but plots the overthrow of his son. He is a mighty warrior and unbeatable in battle until he comes face to face with Conan. LEAD....
Sapp is is 35-years-old, 6'4 feet tall and weighs 340 lbs, so he definitely is big enough for the role... but is he a good actor? Sapp has appeared in a bunch of films, including Elektra, The Longest Yard, Big Stan, and Blood and Bone.