Mickey Rourke Cast As Conan's Father, Sean Hood Rewriting The Script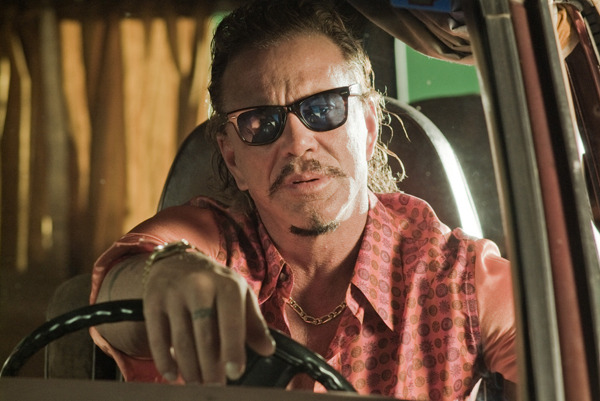 Heat Vision is reporting that Mickey Rourke (The Wrestler, Iron Man 2) is in talks to play Corin, Conan's father in Marcus Nispel's Conan remake for Lionsgate. Meanwhile, SHH has confirmed that Sean Hood has been hired to give the script a last minute rewrite.
Thomas Dean Donnelly and Joshua Oppenheimer penned the original draft. The story follows the mythical conqueror Conan (Jason Momoa) as he embarks on a "quest to avenge the slaughter of his people including his father." Hood was hired because of a similar screenplay he wrote for the same producers, Joe Gatta and Boaz Davidson, called Hercules.
Rourke has been rumored for the role earlier this year, but apparently the dealmaking fell apart. Both sides came back to the table and were able to make it work. Production on Conan is set to begin on March 15th in Bulgaria.