Rachel Portman Scoring Never Let Me Go, Mark Romanek Photographs Ben Stiller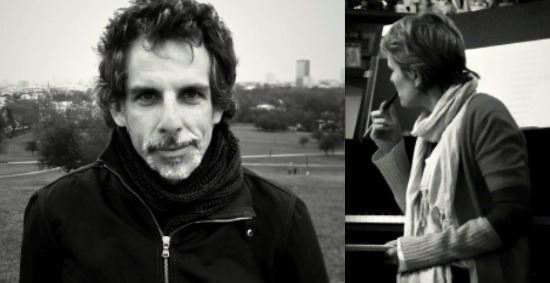 There's been a few little bits of interesting Mark Romanek business hit the web in recent days and I think a quick round up is in order.
Firstly, Mark Salisbury wrote a piece for Time Out on The Wolfman, giving some clues as to why Romanek left the project and how the picture changed when Joe Johnston came on board. Suffice to say, the article supports my suspicions that had Romanek been supported by the studio, the finished film would have benefited.
More recently, Romanek published a couple of interesting pictures to his Posterous account. You can see them both below the break as well as what we might surmise from them.
In this first picture, Rachel Portman sits watching playback of Never Let Me Go, Romanek's upcoming picture. From this it is safe to assume that Portman is scoring the film – and that's a very good thing indeed.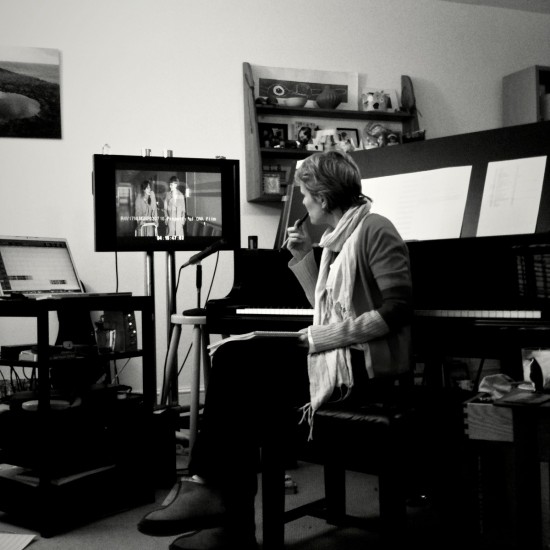 Portman's previous scores include the BBC TV series of Oranges Are Not The Only Fruit, Benny & Joon, Ratcatcher and the dramatised version of Grey Gardens.
Here's a zoomed-in look at the screen Portman was watching. You can see Keira Knightley and Carey Mulligan as Ruth and Kathy. Those who know Kazuo Ishiguro's original novel will recognise that this scene takes place fairly late in the narrative.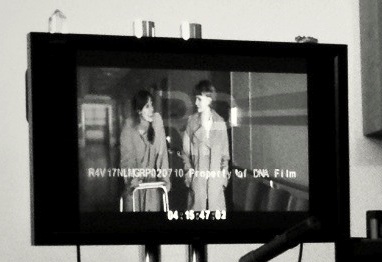 You'll notice that the image is watermarked RP, for Rachel Portman.
In the second image here we see Ben Stiller in Primrose Hill, London. It seems that Romanek and Stiller are friends, as well as potential collaborators, so there's no point in reading too much into this picture, but one would hope they at least talked a little about The Voices, Romanek's upcoming horror film in which Stiller is likely to star.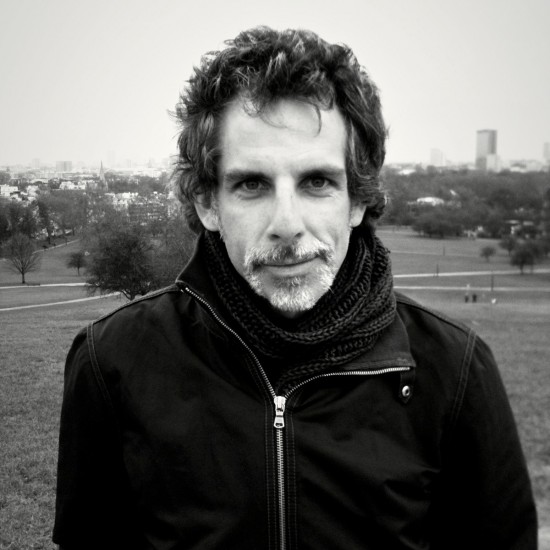 All of Romanek's Posterous pictures were taken by the director using his iPhone.