A Nightmare On Elm Street: New Poster, Photos, And Trailer News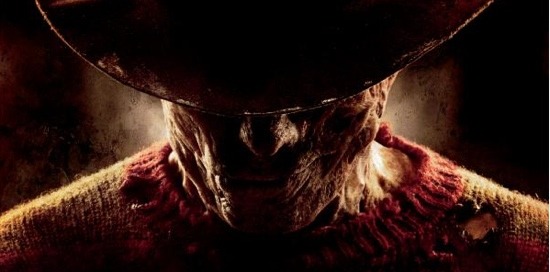 You may have noticed that on Monday we published our set visit report for Samuel Bayer's remake of A Nightmare on Elm Street. You will also see on set interviews with the cast and crew of the film throughout the week. The reason we're running everything this week is because this is the week our embargo broke. And it seems to time nicely with Warner Bros' next phase of the film's marketing release, as a new poster has just been revealed, and a new trailer will hit later this week. Did I mention that we also have four new photos from the film? All this and more, after the jump.
The new trailer will be released on Thursday morning at 12:01am pst. We'll be sure to link it when it goes live, so check back! A new poster for the film premiered on MySpace: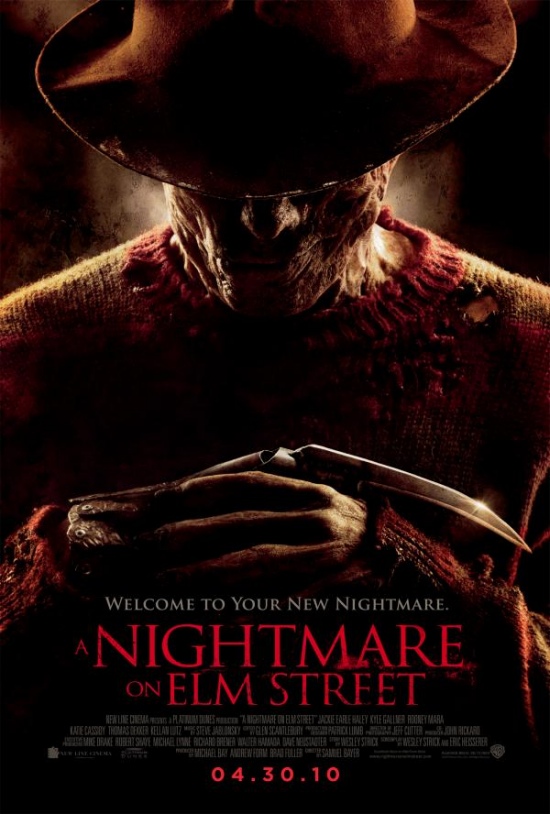 And here is a batch of new photos from the film: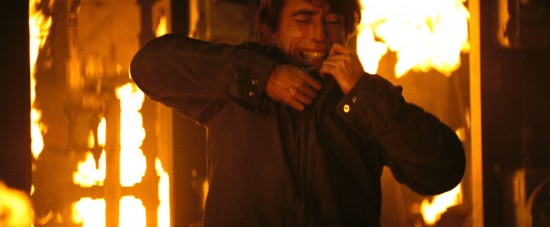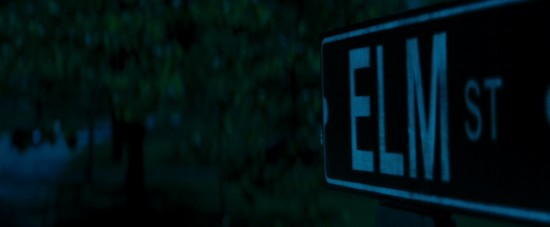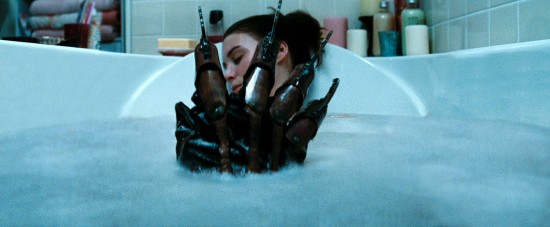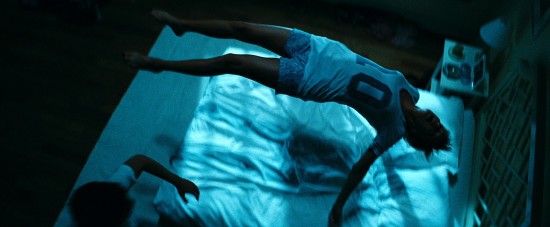 Official Plot Synopsis: Freddy Krueger returns in "A Nightmare on Elm Street," a contemporary re-imagining of the horror classic. A group of suburban teenagers share one common bond: they are all being stalked by Freddy Krueger, a horribly disfigured killer who hunts them in their dreams. As long as they stay awake, they can protect one another...but when they sleep, there is no escape.
Donning Freddy's trademark fedora, red-and-green striped sweater, and four-bladed glove is Academy Award® nominee Jackie Earle Haley ("Little Children," "Watchmen"). The film is being directed by award-winning music video and commercial director Samuel Bayer (Nirvana's "Smells Like Teen Spirit," Green Day's "Boulevard of Broken Dreams"), marking his feature film debut. The teens whose dreams are terrorized by Freddy Krueger are played by an ensemble of young actors, including Kyle Gallner ("The Haunting in Connecticut"), Katie Cassidy ("Taken," TV's "Supernatural"), Rooney Mara ("Urban Legend: Bloody Mary"), Thomas Dekker ("Terminator: The Sarah Connor Chronicles"), and Kellan Lutz ("Twilight," upcoming "The Twilight Saga: New Moon"). The supporting cast also includes veteran character actor Clancy Brown ("The Shawshank Redemption," "Highlander") and Connie Britton ("Friday Night Lights").
"A Nightmare on Elm Street" is based on characters created by Wes Craven in his 1984 sleeper horror hit. That film went on to become one of the horror genre's longest-running, most successful and innovative film series, spawning seven sequels. Now, 25 years later, comes a contemporary incarnation of the Freddy Krueger origin story.
Samuel Bayer is directing "A Nightmare on Elm Street" from a screenplay by Wesley Strick ("Cape Fear," "Wolf") and Eric Heisserer. The film is produced by Platinum Dunes' Michael Bay, Andrew Form and Brad Fuller, whose company has enjoyed success with a number of re-imagined horror franchises, including "Friday the 13th," "The Texas Chainsaw Massacre," and "The Amityville Horror." The executive producers are Bob Shaye, Michael Lynne, and Mike Drake ("The Number 23," "The Whole Nine Yards"). The co-producer is John Rickard. The behind-the-scenes team includes director of photography Jeff Cutter ("Gridiron Gang," the upcoming "Orphan"), production designer Patrick Lumb ("Valkyrie," "The Omen"), editor Glen Scantlebury ("Transformers," "The Texas Chainsaw Massacre"), costume designer Mari-An Ceo ("Friday the 13th," "The Texas Chainsaw Massacre: The Beginning"), visual effects supervisor Sean Faden ("The Amityville Horror"), special makeup effects artist Andrew Clement ("Star Trek," "Cloverfield"), and special effects coordinator John Milinac ("Friday the 13th," "The Amityville Horror").