Isla Fisher To Kiss And Tell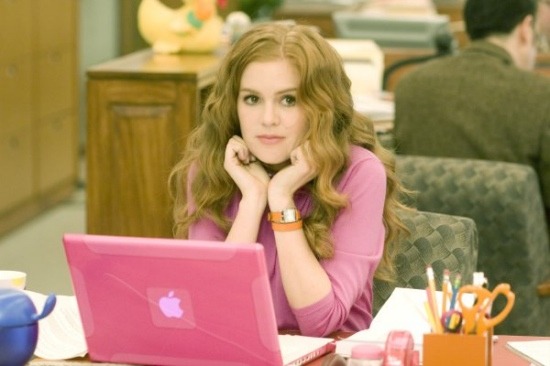 Confessions of a Shopaholic star Isla Fisher is set to star in a high concept romantic comedy titled Kiss and Tell for Universal Pictures. Based on a pitch by Dax Shelby and Robert Stevens, the story follows a woman who discovers she has the ability to see the exact length of a long-term relationship, and how it will unfold, when she kisses a man. Sounds like a marketable high concept premise.
Up in the Air co-writer Sheldon Turner will produce the film. Shelby and Stevens don't have any noteworthy credits on their resume, but they have a bunch of projects in development, including Man Camp and Paths of Glory at Sony, and Two Minutes to Midnight at 20th Century Fox.
source: variety and prodweekly