Next Day Air Director Benny Boom To Helm S.W.A.T. Sequel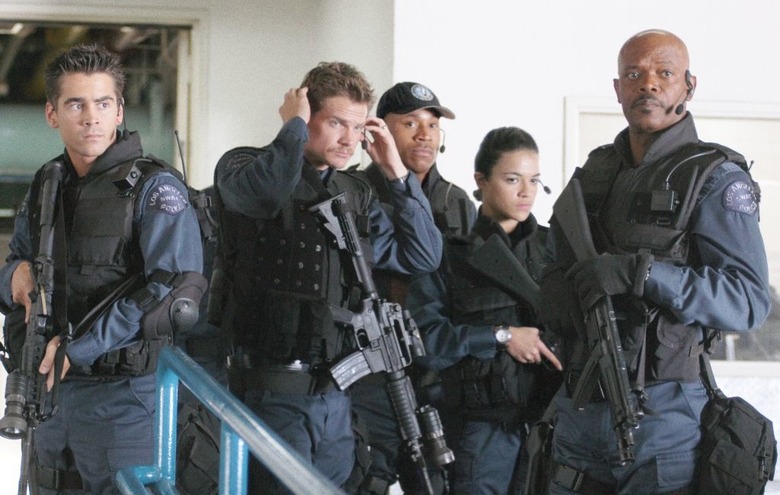 Do you remember the 2003 action crime thriller S.W.A.T. directed by Clark Johnson, starring Colin Farrell, Samuel L Jackson, Jeremy Renner and Michelle Rodriguez? Yeah, me neither. Well the film made Sony over $200 million in worldwide box office receipts, which is apparently enough to warrant a sequel.
Columbia Pictures, Original Film, and producer Neal Moritz have apparently hired Next Day Air director Benny Boom to helm the sequel. The film, titled S.W.A.T.: Fire-Fight, already has a screenplay written by Reed Steiner, a television writer/produceer on Nash Bridges, The District, The Shield, Invasion, and NCIS. The sequel will follow LAPD Lieutenant Paul Cutler, who is transferred to a SWAT team in Detroit and "finds himself the target of a homicidal genius who is protected by government officials." I'm guessing this is a direct-to-dvd sequel, but I'm not 100% positive. All we know is that production is set to begin in April 2010.
via: prodweek
source: movieinsider