Pro Wrestler Shad Gaspard Auditioned For Conan Villain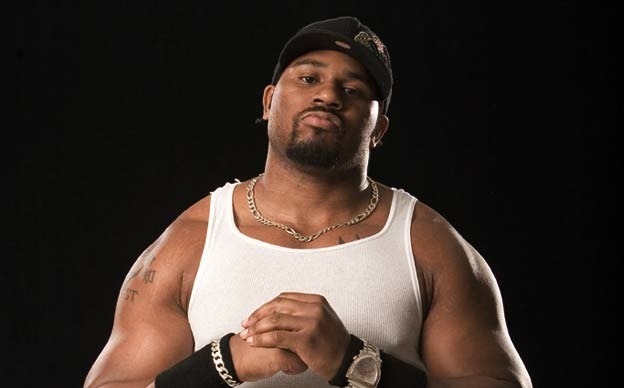 Pro wrestler Shad Gaspard (part of the WWE tag-team Cryme Tyme) revealed over the weekend that he had auditioned for the role of Ukafa, the main villain in Marcus Nispel's upcoming remake of Conan the Barbarian.Details after the jump.
Here is what Gaspard wrote:
Now it's down to me and several others to see which one of us will go head to head with Jason Momoa. This role is as important to me as playing The Scorpion King in The Mummy Returns was for Dwayne 'The Rock' Johnson. I never ask my fans for much, but if you think I would be the best opponent to fight Jason Momoa in the new Conan the Barbarian film then I need you guys to hit the Conan chat rooms, forums, blogs, tweets, and message boards and let them know Shad Gaspard is the man when it comes to kicking ass and taking names on the big screen...
He even included the official casting breakdown for the character:
UKAFA: He's in his 30s-40, very dark-skinned African or African American, massively framed at six-foot-five, gold-toothed, hardened by a lifetime of war, a leader of Kushite Tribemen from the savannahs of Kush. Ukafa is Khalar Singh's second in command, jealous that Singh's son, Fariq, will one day be warlord. He obeys his leader but plots the overthrow of his son. He is a mighty warrior and unbeatable in battle until he comes face to face with Conan. LEAD....
Gaspard is 29-years-old, 6'7 feet tall and weighs 285 lbs, so he definitely is big enough for the role... but is he a good actor? Aside from The Rock and a couple others, pro restlers are notoriously bad in the feature film arena. Shad hasn't appeared in any feature films as of yet, but while attending Georgia Perimeter College, he took Film classes, including scene and improv study. I've included Shad's ridiculous acting demo reel below:
Gaspard Speaking Wookie:
via: ComicBookMovie