VOTD: Frame 137 Teaser Trailer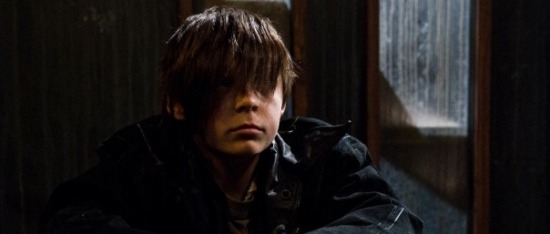 This is a 1 minute teaser trailer for Judd L. Tilyard's upcoming short film Frame 137.
The film is a sci-fi action piece based on the work of James O'Barr creator of the Crow, and made with his permission. The comic first appeared in Dark Horse Presents, and was expanded by Judd Tilyard into a short film in 2009 after several years of development. The film was shot on the RED using Lomo Anamorphic Lens over a weekend. Sam ransom the ten year old boy who plays Jonny Z, the films hero, notably performed all his own stunts including the fire breathing and wire-work, some of which is showcased in the Teaser. The music used in the teaser, was also very generously recorded for the film by Nick Oliveri and Dave Grohl my sincerest thanks guys.
Watch the teaser trailer embedded after the jump.
The film was shot for 2.35 aspect ration, so when the short film "a more traditional cinemascope." Watch the teaser in larger resolution on Vimeo. Filmed over several months, in mid 2009 this is the behind the scenes Production Design for Director Judd Tilyards upcoming short film Frame 137:
You can follow the release of the short film and the development of the feature on facebook.com/frame137film
via: Twitch