Perfect Casting: William Shatner In S*** My Dad Says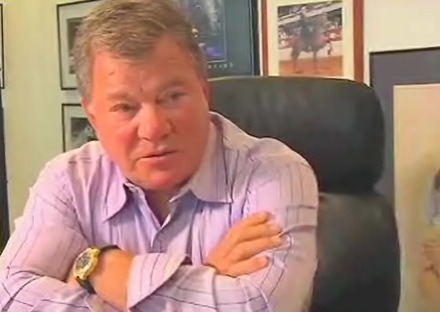 If you've been on twitter, then chances are you've run across Justin Halpern's popular Twitter account s***mydadsays, a collection of crazy and hilarious quotes the 29-year-old writer  father says and he publishes online for all to laugh about. Back in November, it was announced that the twitter account was being adapted into a CBS sitcom, and we called it "the end of the world?" Today we've learned a bit more information, and it all of a sudden makes sense:
Will & Grace creators David Kohan and Max Mutchnick are getting ready to shoot the pilot and William Shatner has been cast in the sitcom as the father. Isn't that the most perfect casting ever? I had no interest in watching this show until now. I even hate sitcoms (of almost all shapes and sizes) and I'm willing to give this a chance. Sadly, the title will probably be changed from S*** My Dad Says to Stuff My Dad Says or Things My Dad Says — it is network television after all.
source: THR