The Messenger Director Oren Moverman To Rewrite And Helm Kurt Cobain Biopic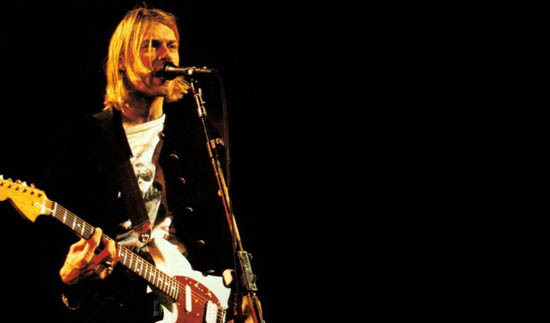 I loved the hell out of The Messenger. Oren Moverman's film about two soldiers assigned to notify next of kin about soldiers' deaths was tense, empathetic and moving. It dealt with trauma better than Brothers and boasts a trio of fantastic performances. So I've been excited to hear about Moverman's future films, and now it seems that in addition to his mysterious film This Side of the Looking Glass he will rewrite and direct a biopic about Nirvana singer and guitarist Kurt Cobain.
reports that Moverman will take on the Cobain biopic that has been brewing at Universal. Back in 2007 David Benioff (The 25th Hour novelist) was assigned by the studio to adapt Heavier Than Heaven, the Cobain biography by Charles R. Cross. The film based on Benioff's script has been percolating at Universal since then, without much public notice of movement. This is the first news we've had in quite some time.
And, unfortunately, that's all we've got right now. I've always vaguely dreaded seeing a biopic of Cobain. His on-stage and media persona seems like it was a lot more interesting than his life. From many angles, Cobain's story sounds like a typical tale about a kid who has all the anger of adolescence, and just happened to channel it into music. Capturing what made that music stand out for people might be the most difficult thing to do in a dramatization. But Moverman rewriting and directing is great in my book. The Messenger suggests that he might be able to capture some of what drove Cobain's music.
This film is likely to include Nirvana songs, at least, since Courtney Love and her lawyer Howard Weitzman are executive producers. Who knows what else Love, not always the most stable personality, will ask of the film?
There's already a pretty good documentary biography about Cobain, called Kurt Cobain: About a Son. That movie uses interview recordings of Cobain made by Michael Azzerad for the book Come as You Are: The Story of Nirvana. It's not a typical doc by any means, and worth checking out.