Paul Feig Reteams With Judd Apatow For Kristen Wiig Wedding Comedy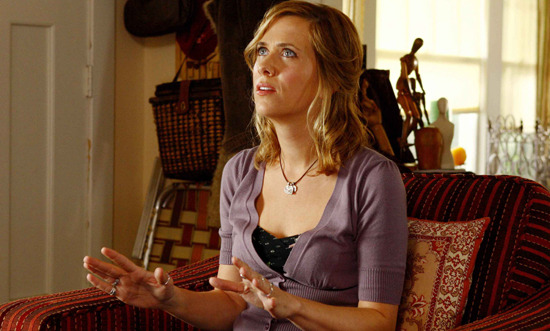 Paul Feig and Judd Apatow were the core creative team on Freaks and Geeks, with Feig taking point, working as a writer on all episodes and producing the series with Apatow. In the years since the show's brief run the two have found scant opportunity to work together. Now a comedy written by and starring Kristen Wiig will bring them together again.
The script, written by Wiig and Annie Mumolo, is about a pair of women who duke it out to earn the honor of planning their best friend's wedding party. The film was one of the projects being considered by James Bobin before he jumped on to direct the new Muppet movie. Feig will direct in his stead. At the time (not so long ago) the Wiig script was called Bridesmaids, but THR's announcement about Feig directing refers to it as an untitled project.
While the Feig/Apatow reunion news is great, the other interesting part of this story is Kristen Wiig taking the lead role in a feature. She's so often great when asked to add flavor and character to a sketch or a film, and I'm interested to see her make the leap to center stage.