Casting Notes: Ray Winstone In Night Flower; Leo Howard Is Young Conan; Five Voices For Monster In Paris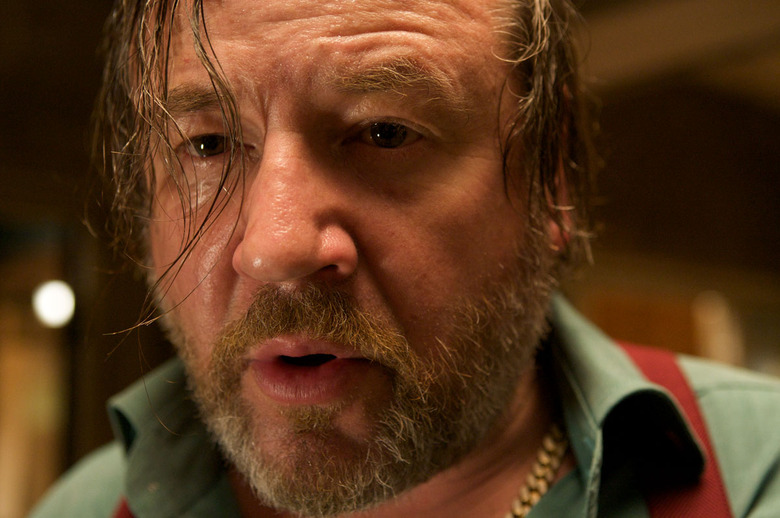 Ray Winstone is currently starring in 44 Inch Chest, which was written by Sexy Beast writers Louis Mellis and David Scinto. Mellis and Scinto have since stopped working together, and Scinto is now poised to make the jump to director. As leading man in his debut Night Flower, he's tapped a reliable presence: Ray Winstone. From there the cast gets better, as Ben Whishaw and Andrew Garfield are currently in talks to join.
We don't have many details on the script, which Scinto wrote and is called a "terrifying romantic thriller" in THR's report. As shooting is not scheduled to start until this fall we'll probably have to wait a bit before hearing any more. But having Winstone, Whishaw and Garfield together should be great, and I'm excited to see what Scinto comes up with on his own.
After the break, the young version of Conan the Barbarian is cast, and the animated pic Monster in Paris gets some good voices.
In Marcus Nispel's upcoming new version of Conan, the adult version of the barbarian will be played by Jason Momoa. But the script kicks off with fifteen or so pages of Conan as a youngling. (We have to know why he's the man he is, right? Sigh.) During those scenes, Conan will be played by Leo Howard, the 12-year old actor who has a budding career playing action characters as children — he was last seen in G.I. Joe: The Rise of Cobra playing young Snake Eyes. That's not a career path that can last. [Latino Review]
Finally, the animated film Monster in Paris has tapped Adam Goldberg, Jay Harrington, Danny Huston, Bob Balaban and Catherine O'Hara to voice characters. Set in Paris in 1910, the film is about "a shy movie projectionist (Harrington) and an inventor who team up with a cabaret star (Vanessa Paradis), an eccentric scientist and his monkey to save the city from a monster. The real villain, however, turns out to be the ruthless police chief (Huston)."
Shark Tale co-director Bibo Bergeron is directing from a script he co-wrote with Stephane Kazandjian. [THR]