Chris Sparling's ATM Details Revealed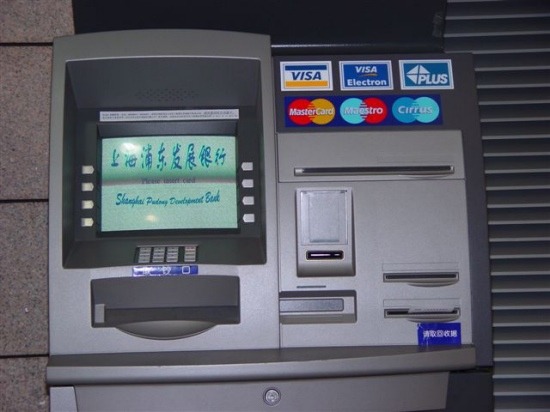 Screenwriter Chris Sparling made a name for himself with the one-man, one-location script Buried, which landed on the Black List, an industry insider list of the best unproduced screenplays of the year, and premiered at the 2010 Sundance Film Festival. Huge buzz (read my review) resulted in a bidding war which ended with Lionsgate spending millions to distribute the film. A couple weeks ago it was reported that screenwriter Chris Sparling second feature screenplay ATM is being fast tracked into production, with producer Peter Safran.
At the time, not much was known about the movie's premise, with the Hollywood trades given the sole logline of an action film which "centers on three co-workers who — on a routine stop at an ATM — unexpectedly end up in a desperate fight for their lives." A /Film tipster named Hawkeye has more details on Sparling's second feature. What is it about? Does the story take place entirely at an ATM machine? Details after the jump.
Three co-workers driving home together from a employee Christmas party in the city decide to grab some late night pizza, for which they must stop at the ATM, to get some cash. Apparently, this is where the fun starts — about 15 or 20 minutes into the story. ATM exchanges the cramped 7 foot by 3 foot wooden coffin seen in Buried for a 15 square foot indoor ATM shack. The 24-hour ATM is located in a remote area of the barren supermarket parking lot, in a not-so-great neighborhood.  The rest of the story is set primarily in the ATM vestibule, and never leaves the supermarket parking lot.
The three co-workers find themselves trapped in the ATM, unable to escape as a large menacing man in a heavy hooded parka stands between them and their car. It is the middle of the night, and all that surrounds them is cold and darkness.  To make matters worse, they find themselves without their cellphones or any way to call for help (one phone was left behind at the bar, one phone ran out of battery power, and the other phone is in the purse locked inside the car). Hawkeye says that people are describing it as Phone Booth meets Frozen. He gave me some more details about what happens during the story, but I would rather not print any spoilers.
Short film director David Brooks will make his feature directorial debut when the film goes into production this Fall. Brooks gained the attention of the producers with a 9-minute thriller short shot on the Red One, about a couple who "experiences a supernatural event while driving along a barren desert road."
I really really dugg Buried and can't wait to see how he follows it up with ATM.