Scorsese's Hugo Cabret To Be 3D? Then He'll Make Silence And Perhaps A New Gangster Film With De Niro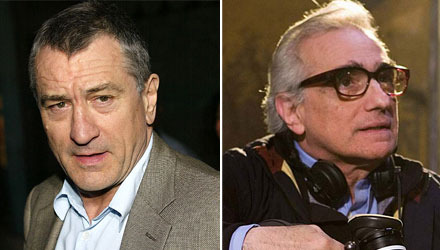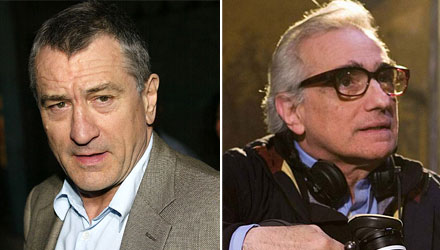 OK, obviously the big crazy Martin Scorsese news today is that Lars von Trier challenged him to make a new Taxi Driver, but following the gameplan set forth in The Five Obstructions. (In that film, Von Trier challenged Jorgen Leth to remake his own film The Perfect Human five different times, each with a different 'obstruction' or directive.)
There's a lot more going on in the Scorsese world. For one, a trade report suggests that he'll make the leap to 3D with The Invention of Hugo Cabret. Then he's talked about potential follow-up films, which include his Jesuit drama Silence, and possibly a new mob movie with Robert De Niro. Where would the 'obstructed' Taxi Driver come in? Let's not get too far ahead of ourselves.
First up, Variety's article about the Lars von Trier challenge mentions in passing that Hugo Cabret would be 3D. Specifically, the trade says, "Over the weekend, when Scorsese was doing press in Berlin, he did not mention the Von Trier project, as discussion focused on features in pre-production, such as a 3D adaptation of Brian Selznick's novel The Invention of Hugo Cabret."
Scorsese has talked before about being interested in 3D, and if he's going to make the leap, a film like this — that is, one aimed at a younger audience that is more likely to be responsive to the format — makes a lot of sense. I'll skip my general dismissal of 3D and say instead that it would be quite interesting to see someone with Scorsese's command of the frame and film language to work in 3D. Almost a provocative move on his part. And if it fails? Hey, it's just a kids movie. (Or so some would say; I don't at all believe that "kid's movie" means lower standards.) He could just move on to Silence.
Speaking of, the director has recently said that Silence was prepped and ready to go, but that he put it off to make Hugo Cabret first. The old 'one for them, one for me' has perhaps turned into 'three for them, one for me' in this case, as he's been talking about Silence for some time. The 17th century drama about a Jesuit priest was to star Daniel Day-Lewis, Benicio del Toro and Gael Garcia Bernal; hopefully those actors will all be able to work with the pushed schedule.
Finally, at the Berlin premiere of Shutter Island, Scorsese said, as quoted by Reuters, that he and Robert De Niro may make a new gangster picture. "Bob De Niro (and I) are talking about something that has to do with that world," Scorsese said. "There's no doubt about that. We're working on something like that, but it's from the vantage point of older men looking back, none of this running around stuff."
This is very possibly The Irishman, which has also been called I Heard You Paint Houses, about Frank "the Irishman" Sheeran, a mob assassin who is believed to have carried out more than 25 mob murders, and claimed to have killed Jimmy Hoffa. Good to know that project is still kicking after a couple years on the back burner.