Christopher Nolan Overseeing Superman For Warner Bros.; Batman 3 Moving Forward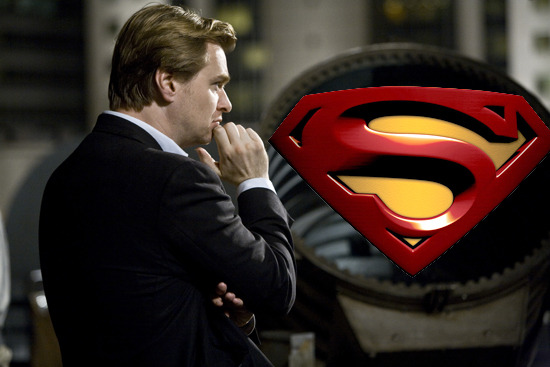 I'm sure quite a few people have called for something like this in discussions about what Warner Bros. should do to make Superman work on the big screen: the studio is reportedly turning to Christopher Nolan to act as a "godfather" to help shepherd development of a new Superman film. Before we go further, at this point Nolan is not writing, and is not directing. Rather, Nolan would play more of a mentor's role to help the film get moving. In other words, WB wants him to communicate some of the methods he used to reinvent Batman on film to help Superman get off the ground in time for Warners to exploit the character before the rights go back to the Siegel and Shuster families.
Deadline Hollywood has the report, which doesn't have many details on what we can actually expect to see. No surprise there, as Nolan has a movie to finish right now, and Deadline's Finke and Fleming insist that a new Superman is in very early stages of development. The only sourced quote that will matter to most readers is, "It would definitely not be a follow-up to Superman Returns."
Finke and Fleming also reiterate that Jonathan Nolan and David Goyer are actively working on a Batman 3 script right now; they say that Christopher Nolan came up with a story idea and that they'll write a draft while he finishes Inception. Yep, I was quick to cast doubt on that yesterday when it was mentioned, and may have been too quick to do so. Happy to be wrong about that one, and you'll have to excuse the healthy skepticism that is built into any new Batman report.