Sam Worthington Confirmed As Lead Of The Fields, Formerly Called The Texas Killing Fields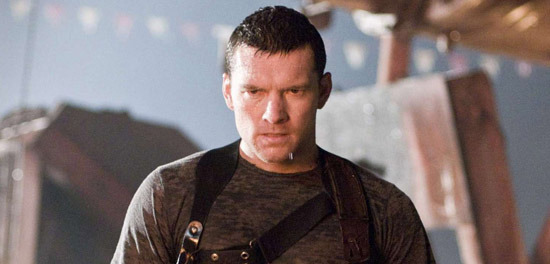 Last year we reported that Danny Boyle's abandoned project The Texas Killing Fields had got a new lease on life and a couple of attached stars: Sam Worthington and Bradley Cooper. While Cooper's relationship to the film is currently uncertain, multiple sources are now confirming Worthington's involvement. Michael Mann will produce the film for his daughter Ami Mann to direct. And it has undergone a title change, too. The film will now go by the shorter but much less descriptive title The Fields.
Variety reports that Worthington is on board for the younger Mann's take on Donald F. Ferrarone's script. Michael Mann told Deadline Hollywood that Worthington "will play Jake, this tough-minded misanthropic Texan, who with his partner Brian wind up waging something of a war against these unknown assailants, a ferocious battle to save each other and the life of this young street kid." He offered up quite a few other tidbits about the script that Danny Boyle once called 'so dark it would never get made'.
The story is based on the true tale of two detectives investigating unsolved murders in the bayou oil refineries in southeast Texas. Over three decades, scores of corpses have been found in the fields. Screenwriter Ferrarone was formerly a DEA agent who met Mann years ago and was subsequently hired by the director to write a script based on stories he'd heard over the years. Of the script, Mann said:
It's a brilliant screenplay, filled with things you cannot make up in Hollywood, things you would have had to find the dead bodies in a heroin operation to understand. That's why it's such a haunting piece. This is such a spooky zone in Texas where cell phones don't work, where the homes sit on trailer stilts, and where there's a hand-painted sign on the bridge that reads, `You Are Now Entering the Cruel World'.
Pre-production on the film is happening now, according to Screen Daily, in anticipation of an April shoot in Louisiana.