Valentine's Day Gets A Sequel: New Years Eve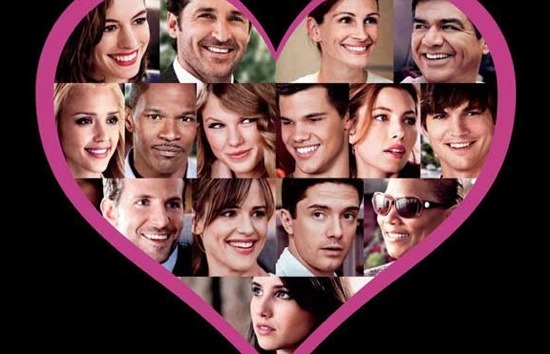 File this story in the "I wish I were joking" pile: Gary Marshall's ensemble romantic comedy Valentine's Day doesn't even open until Friday but Hollywood is already planning a sequel. According to Finke, the film's producers have hired screenwriter Katherine Fugate write another holiday-themed film as a follow-up titled New Years Eve. The sequel/spin-off will feature some of the Los Angeles-based cast/characters from Valentine's Day, in a new setting – New York City, over the course of 24 hours surrounding the new year.
Warner Bros execs will be reading the screenplay soon, and I'm sure opening weekend box office numbers will convince the studio to fast track the sequel. You see, the amazing thing about Valentine's Day is that it packs a huge all-star cast: Julia Roberts, Anne Hathaway, Hector Elizondo, Jessica Alba, Kathy Bates, Jessica Biel, Bradley Cooper, Eric Dane, Patrick Dempsey, Jamie Foxx, Jennifer Garner, Topher Grace, Ashton Kutcher, Queen Latifah, Taylor Lautner, George Lopez, Shirley MacLaine, Emma Roberts, and Taylor Swift. Remarkably, it was filmed for under $50 million. Deadline claims that most of the stars "worked for discounted quotes and some back-end because they were able to film their parts quickly and then leave for other projects."