David Goyer Leaving FlashForward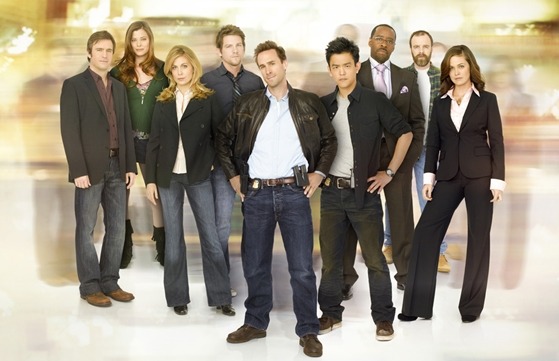 Things haven't been going as planned for FlashForward, ABC's Lost-replacement sci-fi drama that debuted last fall. Ratings have dropped steadily for the series since it launched, it lost Marc Guggenheim as its first showrunner in November (who was replaced by co-creator David Goyer), and then ABC decided to extend the show's hiatus until March to avoid January competition. Oh, and it's also sort of terrible.
Now ABC has another reason to sweat — Goyer has announced that he's stepping down as showrunner as well. The series still has five episodes to shoot of its remaining 23-episode season order, and it's not yet known who will be replacing Goyer.
As my feature projects have started ramping up again, I felt I was being pulled in too many directions. I'm proud of the show and excited about the relaunch. It's in great hands.
I gave up on the series several episodes in because of its terrible writing, boring characters, and its never-ending quest to ape Lost in whatever way it could. I'm hoping that ABC makes the smart choice and cancels it to make way for potentially better shows next year.
ABC still has the V remake returning — which they put on hold until March after airing four episodes in the fall. The show definitely has problems of its own, but it's far more salvageable than something like FlashForward.
Discuss: Are you enjoying FlashForward? Do you think it deserves a second season?