Chuck's Ryan McPartlin Has Auditioned For Captain America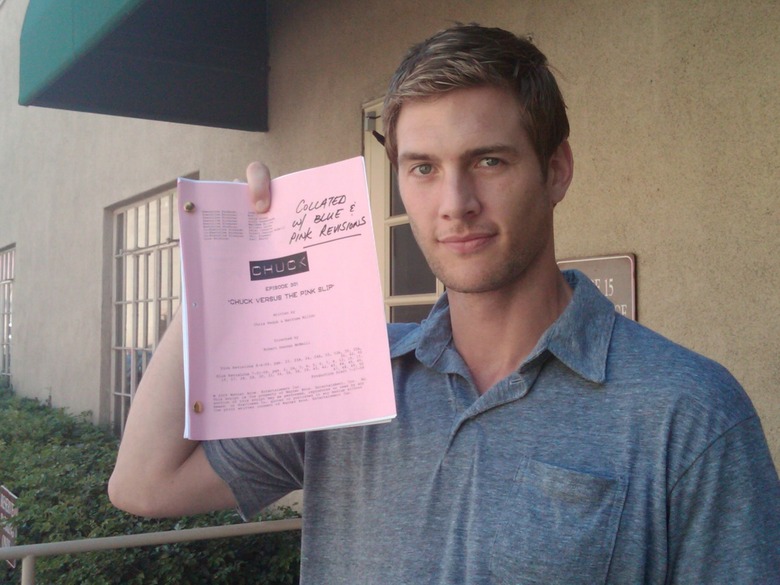 Superhero films are big. Many, many MANY actors audition for the lead role. To give you an idea of just how many, sometimes it will come down to a dozen actors at the screentest phase, where the candidates actually suit up and read before a film camera. I mention this to give you some context. A lot of actors try out for roles all the time and don't get a call back — this is Hollywood.
So why would I be reporting a story about a television actor who auditioned for the lead in Marvel's next comic book adaptation? Because it does mean something. It might give you an idea of what the casting director/filmmaker is searching for. It might even give you an idea of the level of talent they might be checking out. So on to the story...
Ryan McPartlin, who plays Captain Awesome on the television show Chuck, revealed in a recent interview with Moviehole, that he has recently auditioned for the part of Captain America in Marvel Entertainment's The First Avenger: Captain America. McPartlin admitted that the project is in the casting process and "like many other actors, I read for it, so we'll wait and see what happens."
Again, I don't expect to see McPartlin's name in the final casting announcement, but it's worth brining up for fanboy discussion sake. What do you think of McPartlin as a potential Captain America?