Even More Cast For Burke And Hare: Tim, Daisy, Tires, Bilbo And Dexter Reunited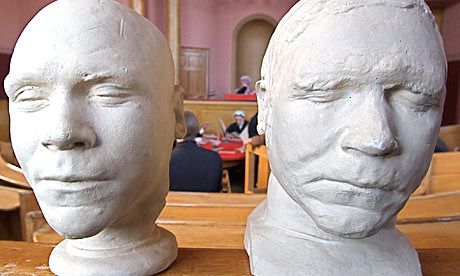 Simon Pegg has Tweeted a link to the extended cast list for John Landis' Burke and Hare on IMDB. He indicated just one mistake on the roster – John Cleese will not be appearing – but called the rest of it "pretty spot on". Not only does this mean that Spaced's Tim and Daisy, Simon Pegg and Jessica Hynes, will be reunited, but also that several other alumni of their sitcom will be cropping up, namely Michael Smiley, Bill Bailey and Reece Shearsmith. And then, not noted by Pegg in particular, there are also roles for some of my faves: Hugh Bonneville, John Woodvine and Ronnie Corbett. Superbness.
I'd previously wondered if Margaret Laird would be given space in the film's narrative, and so far she's not shown up on the list. Pegg does promise more surprises, however...
UPDATE: And now I've received an official press release to announce the start of production which lists both Tim Curry and Christopher Lee as being amongst the cast. it just keeps getting better and better.
One small mystery was put to rest as Paul Davis' cameo was revealed to be as a patient, presumably of Dr. Knox.
Incidentally, the image at the top of the post shows the death masks of the real Burke and Hare.