Pierre Morel Reveals Dune Plans - He Wants 3D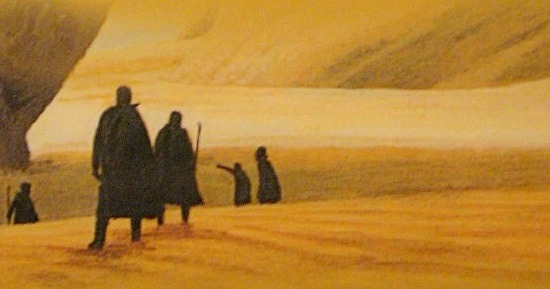 Pierre Morel has revealed both his aspirations for Dune and some of the practical challenges he'll face in realising it.
Apparently, he's keen for the film to be in 3D and he'll push for the format but the decision is yet to be made. So far he's seen Avatar in 3D twice, he says, and it seems he'd like a little of that for his own project.
While development is continuing apace, work on the screenplay pages has yet to begin. The story is that Morel and his, as yet unnamed writer or writers, will start scripting in February. Are they keeping his collaborators secret? Or have they simply not hired anybody yet?
There's a lot of good little bits and pieces in the interview. Morel is particularly interesting on the slow-built effect of David Lynch's visionary jumble:
It's tricky. Everybody refers to both the book and to David Lynch's film, which was in a way a monument to the '80s. It became a huge event. It didn't do well theatrically, I think, but in a way it kind of marked and printed an image on Dune. Everybody now who reads Dune reads it with David Lynch's images in mind.
So we have to get away from that. It's not a remake of David Lynch's movie. We're doing a re-reading, a brand new approach on the book, a very true approach to the book, the original material. So we will have to deal with trying to erase the image that David Lynch did so we can propose our image.
Morel was speaking to IGN, presumably during the From Paris With Love press events.
Nothing will replace Lynch's epic confusion in my affections, I'm sure, but it sure would be nice to see a different Dune, different even from Herbert's book and certainly more compact than the Sci-Fi miniseries.