Sam Raimi To Direct The Shadow? Plus, Details On The Script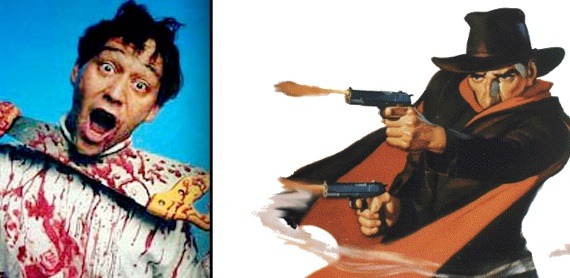 Until somebody actually comes out and makes an official announcement, I'm sure there's going to be countless rumours about Sam Raimi's choice of next film. Here's today's.
We already knew that Sam Raimi was producing the new feature film version of The Shadow. Apparently, he's now keen to take up the director's reigns too. Doesn't seem like too much of a stretch, does it? And what do you reckon – does it get easier or harder to swallow if I tell you The Shadow is set up at Sony?
If Raimi does take the picture on, this would make The Shadow the third superhero to take the lead in a Raimi movie, after Spider-Man and Darkman. I think that's what the mugs call an auteur.
The story comes from IESB who, as they remind us, were early in reporting the troubles with Spider-Man 4. They've paired the news bit with a script review. Here's how they set it up:
The script was written by Siavash Farahanl, and what I had in my virtual hand was the 2nd draft dated 8/01/09. From what I can gather from some quick research, this is a debut script by Farahanl, but he did take on director duties on a project titled "Ingenue" in 1999. From page one you are thrown into a dark and gloomy version of New York City, as girl in her twenties contemplates suicide teetering on the beams of the Brooklyn Bridge. This is the readers first look at Margo Lane.
The review is definitely positive. I won't give away much, but here's their explanation of the story's villain:
At the church is where we are first introduced to Mr. Remorse, as he storms the confessional with deadly white german shepards, which completely bungle Father Francis. Remorse is an imposing figure clad all in white to match his crazed dogs and sports a gas mask in the vein of a human skull.
Remorse is a character from the original pulp novels, where he was portrayed as a criminal looking to make some amends. That's an interesting set-up, and definitely away from the typical tentpole antagonist but what I couldn't really understand from the script review is how much of this exists in the adaptation.
In their final notes on the script, IESB reveal that it contains both nudity and brutality, and even some rather gruesome gore. Yet more reasons I'm not sure how easily Sony and Sam Raimi could see eye to eye over this one.