The Opening Scene Of Lost: Season Six Is Now Online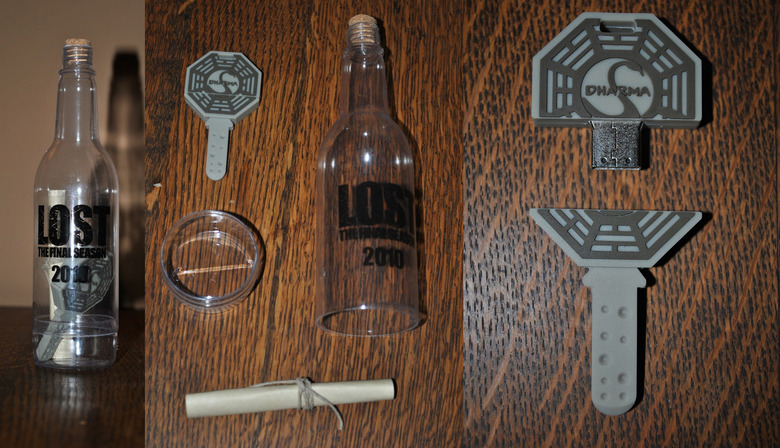 ABC held a sweepstakes which resulted in 815 winners receiving an exclusive message in a bottle, with a digital key containing the opening scene to the final season premiere of LOST, days before it premieres on television. Sl-lost has photos of one of the winner's bottle, and spoilerfiles has the actual 4-minute scene online, which I have embedded after the jump.
Beware — this is the actual first four minutes of the season six premiere of LOST, Episode LA X. This is not a joke, not a rickroll. Do not watch it now if you don't want to see it until the premiere!
You were warned...
second chance?
Don't blame us...
Here is the opening 4:12 minutes of the Lost Season Six premiere: "LA X"
YouTube backup copy:
And here is what the note in the bottle said: