Danny Boyle Eying Paranormal Activity's Katie Featherston For 127 Hours?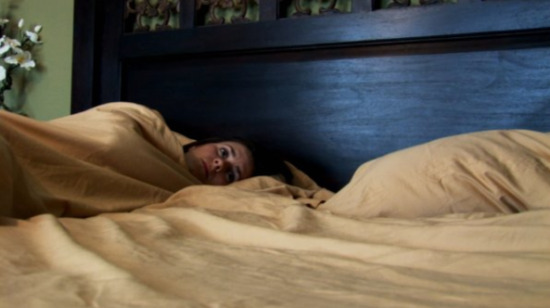 It appears that a week ago, Paranormal Activity star Katie Featherston auditioned for Danny Boyle, who is currently in pre-production for 127 Hours. Boyle plans to start filming in early March, which leads me to think that he may be interested in Featherstone's improv drama talent for the film. We know that Boyle is aiming for realism with the film, which tells the tale of mountain climber Aron Ralston — who amputated his own arm after being trapped under a boulder for five days. The film reportedly contains an hour without any dialog, and it's mostly going to be a one-man show for James Franco.
I thought that Featherston did some surprisingly great work in Paranormal, and I could see her bringing a similar depth and believability to 127 Hours. There's no word yet if he has chosen her for the part, but I'm wishing her well on this one.
[via Katie Featherston's Twitter, thanks to Jimmy W. for the tip!]