The Goonies: 25th Anniversary Edition And Jurassic Park Coming To Blu-Ray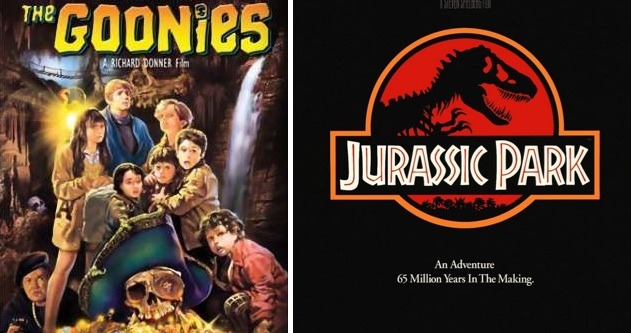 Two recently revealed news bit on upcoming Blu-ray releases seem to have particular interest to the /Film readership, I would guess. First of all, DVD Town have run a list of the Warner Bros. 2010 slate and, besides some of my own must-buys like Three Kings, Mars Attacks and The Treasure of the Sierra Madre, there was also a listing for The Goonies: 25th Anniversary Ultimate Collector's Edition. The film has already been given a basic (and region free, thus importable) release in Europe, but so far has yet to hit US shelves. According to the site, there will also be a DVD release, which suggests new special features and not just a HD upgrade.
Meanwhile, there's also a rumoured release for Jurassic Park on Blu-ray later this year. There's no info on any special features, but I'd imagine Universal will peg this as a flagship title and push the boat out a little. Interestingly, Jurassic Park 2: The Lost World is also rumoured, but not chapter 3. The story originates on Planete HD, found via Blu-ray.com.