Mel Gibson Joins Shane Black's Cold Warrior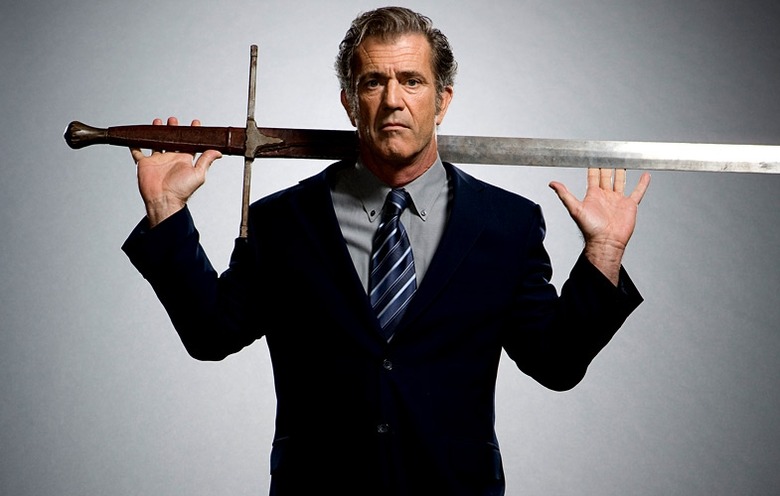 Something tells me that Edge of Darkness is going to do quite well at the box office, and remind us that Mel Gibson is still a viable leading man. We haven't seem him in a lead role since Signs (and I wasn't a huge fan of his roles leading up to that), and Darkness looks like it may reawaken the Mad Max we've missed for so long. Now we've learned that Gibson may be teaming back up with Lethal Weapon writer Shane Black for his post-Kiss Kiss Bang Bang directorial effort, Cold Warrior. Gibson is in negotiations for the lead role — a Cold War spy who emerges from retirement, and teams up with a younger agent to tackle a terrorist threat from Russia. There's no word yet on who will play the younger agent, but you can already guess the short list that's being considered.
As for Gibson, this project sounds far more interesting than the upcoming Jodie Foster-directed The Beaver, or How I Spent My Summer Vacation. I'm also glad that he's aiming for continued acting work, instead of returning to directing. I dug Apocalypto and Braveheart, but didn't much care for The Passion of the Christ. He's definitely a capable director, but watching a film like Signs makes me miss his on-screen persona. I'm just hoping that he can knock out a few more great roles before returning to the director's chair, or perhaps find future projects to direct that he can also star in.