Wolverine Director Gavin Hood Books Alaskan Adventure Movie With Walden Media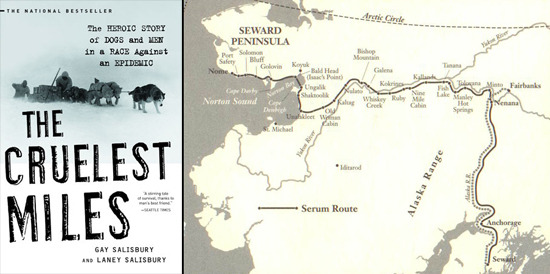 Looks like Gavin Hood isn't waiting around for Fox to sign him to direct Wolverine 2. Can't imagine he'd relish the job even if it was offered. Instead, he's looking to jump on a dog sled with Walden Media. The company is looking to adapt the book The Cruelest Miles: The Heroic Story of Dogs and Men in a Race Against an Epidemic, and is negotiating with Hood to direct.
THR reports on the film, which was written by Sean O'Keefe and Will Staples based on Gay and Laney Salisbury's book. The Alaska-set story is currently untitled. Others have tried to make this movie before; it was last in development at Miramax, where it was called Ice Bound. Walden Media wants to start the film this summer.
The book covers the efforts of 20 men and 200 dogs, who ran a dogsled relay beset by crushing winter conditions, to carry anti-diptheria serum 674 miles from Nenana, Alaska to Nome. The serum was transported by train from Anchorage to Nenana, after which the dogsled mushers drove it through whiteout blizzard conditions across a landscape "about as alien and forbidding as the moon: total isolation, endless night, bizarre acoustics, unreliably frozen rivers, and 60-below temperatures eventually causing both body and mind to shut down altogether."
The worst stretch of the run was covered by Leonhard Seppala and his dog team, led by Togo. Gunnar Kaasen and his team, led by the dog Balto, carried the serum into Nome.
Ironically for Hood, who might like to have some distance from Fox, Walden Media has a deal in place with the studio, possibly ensuring that his Wolverine follow-up will be a Fox-distributed film. Before this goes, THR notes that Hood is likely to do more television work. He's already directed the Tough Trade pilot, and is set to direct the Breakout Kings pilot for, naturally, Fox.